Richmond media mogul B.K. Fulton invests in hot new all-Black show on Broadway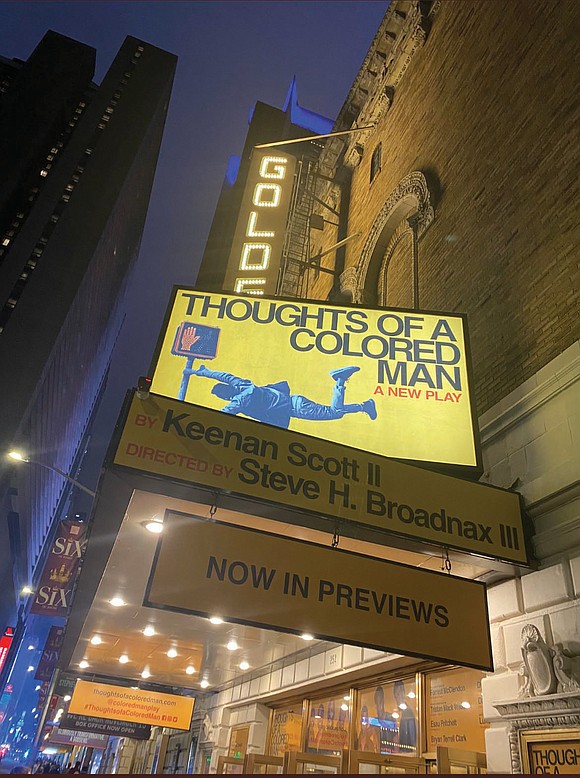 Richmond media entrepreneur B.K. Fulton is banking on the successful return of Broadway, which has been dark for the last 19 months because of the pandemic.
Mr. Fulton is one of the investors in the new hit play, "Thoughts of a Colored Man," an all-African-American production that features spoken word, music and humor to offer insight into the inner lives of Black men.
The play was written by Keenan Scott II and is directed by Steve H. Broadnax III, both African-American, who are making their Broadway debut with the show at the 804-seat John Golden Theatre on West 45th Street.
Made up of a series of related vi gnettes, "Thoughts of a Colored Man" is set over the course of a single day in Brooklyn, N.Y., where seven Black men discuss gentrification, violence, racial and sexual identity and what it means to be part of a community.
Mr. Fulton is the founding chairman and chief executive officer of Soulidifly Productions, a feature film and media investment company. He was introduced to the play in late August by senior producer Ron Simons, an actor, producer and four-time Tony Award winner who is the founder of SimonSays Entertainment.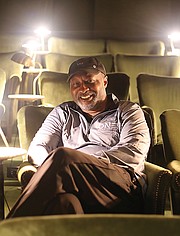 According to Mr. Fulton, Mr. Simons told him that the play was special and would fit with what Soulidifly Productions' mission to promote a more inclusive narrative in contemporary media.
The cast features Dyllón Burnside from FX's "Pose;" Bryan Terrell Clark from "Hamilton;" Da'Vinchi from Starz's upcoming "Black Mafia Family;" Luke James from Showtime's "The Chi;" Forrest McClendon from "The Scottsboro Boys;" Tristan "Mack" Wilds from HBO's "The Wire;" and Esau Pritchett from Fox's "Prodigal Son."
The all African-American cast is a rarity on Broadway. The show will run through March.
"This is a very special production. Mr. Fulton said. " 'Thoughts of a Colored Man' is uplifting as it is laced with rhythm and blues, slam poetry (and men) showing love for their community."
"Since the Oct. 13 premiere, audiences have responded with wild, enthusiastic accolades – 8-minute standing ovations, five or six curtain calls—and major newspapers and broadcast media have given the play fantastic reviews," Mr. Fulton told the Free Press.
"I think this (production) will increase the demand for more inclusive stories, open the door wider for more creative writers and artists, while encouraging more people to use the stage as a way to tell their story," Mr. Fulton said.
The play made its world premiere last year at Syracuse Stage and also was produced at Baltimore Center Stage as Broadway remained closed because of the coronavirus pandemic until June 2021.
The pandemic silenced several shows with casts led by African-Americans, including "Tina: The Tina Turner Musical," the revival of "A Soldier's Play" and "Ain't Too Proud – The Life and Times of The Temptations."
While discussions of transferring "Thoughts of a Colored Man" to Broadway pre-dated the racial justice protests following the May 2020 police killing of George Floyd in Minneapolis, producer Brian Moreland told The Associated Press that the show's championing of diversity and inclusion fits perfectly in an era of Black Lives Matter and outcries over Black deaths.
"It made this show so much more ready for the world to hear these men, for the world to hear Scott's voice. It just made people ready to listen," Mr. Moreland told AP. "To have a young playwright, a young Black male, be able to speak truths about a neighborhood and an experience and a point of view in life, to share hopes and dreams — it's revelatory."
According to the annual study, "The Visibility Report: Racial Representation on NYC Stages," nearly 80 percent of Broadway and off-Broadway shows' writers and 85.5 percent of directors were white during the 2017-18 season. More than 61 percent of all roles on New York stages went to white actors, a rate double the population of white people in New York.