Police reform is major component of VLBC's agenda for special General Assembly session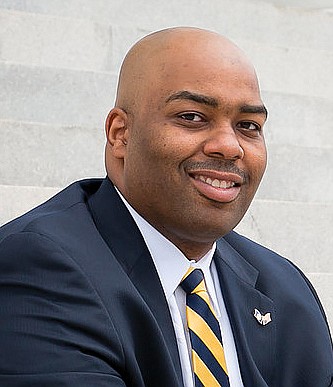 A bevy of proposals that could make it easier to sue police for using excess force, create civilian oversight of police complaints and simplify the process of expunging criminal records are floating into a special session of the General Assembly that is scheduled to open Tuesday, Aug. 18.
Gov. Ralph S. Northam called the special session to allow the legislature to consider proposed repairs to the state's pandemic-damaged budget and to take up rent, mortgage and eviction relief to reduce an impending tidal wave of unemployed Virginians in jeopardy of losing their homes during the coronavirus outbreak.
But the push for criminal justice reform — fueled by the protests triggered by the May 25 police killing in Minneapolis of George Floyd — could well overshadow other issues at the special session, which is expected to run for at least two weeks, and possibly up to a month.
Ideas for change that previously were discarded are gaining fresh impetus because of the public outcry and ongoing civil unrest in Richmond and elsewhere over the status quo.
The 23-member Virginia Legislative Black Caucus plans to be at the forefront of the criminal justice reform debate and has laid out 24 measures that it wants to see enacted as the House of Delegates prepares to meet in Virginia Commonwealth University's Siegel Center and the state Senate in the Science Museum of Virginia.
Many, though, not all of the measures also have the support of the two key bodies in the legislature that Democrats now control—the House Democratic Caucus and the Senate Democratic Caucus.
"People have taken to the streets to demand drastic change and that's what we want to deliver," said Henrico County Delegate Lamont Bagby, chairman of the VLBC.
"There have been inequities in our system for hundreds of years. This is where that ends. All of us must be brave enough to re-imagine our criminal justice system," said Alexandria Delegate Charniele L. Herring, a VLBC member and chair of the House Democratic Caucus.
Richmond Delegate Jeff M. Bourne, vice chair of the House Public Safety Committee, said Wednesday that he will lead the charge to strip legal protections that can block lawsuits seeking to hold police officers accountable when they are alleged to have gone overboard and violated constitutional rights in handling suspects.
Delegate Bourne said the legislation he plans to introduce would eliminate "qualified immunity" for law enforcement officers, a legal doctrine that grants officers and other government officials broad discretion to do their jobs and allows courts to dismiss civil suits involving claims of violations of constitutional or statutory rights.
He said his legislation also would eliminate the current immunity of cities, counties and police departments and make them liable for damages for the misconduct of the officers they employ. "It would be the same kind of vicarious liability that employers face in other areas," he said.
His proposal already is getting pushback from police departments and police organizations that see it as undermining officers' ability to effectively do their jobs and impacting the ability to recruit new officers who would face heightened scrutiny and the threat of costly legal judgments.
However, the legislation has drawn cheers from the Virginia Chapter of the American Civil Liberties Union, which also argues that "qualified immunity" creates a high bar to hold officers accountable.
"Let's have the legal rights of Virginians decided by Virginia courts with Virginia judges and Virginia juries," Ashna Khanna, legislative director for the state ACLU, recently told a General Assembly committee.
Other bills the VLBC will seek to pass include having the General Assembly declare racism as a public health issue, expanding hate crime legislation and creating a mandate on courts to publish racial and other demographic data for misdemeanors and other lower-level offenses to identify localities that are targeting people of color and other groups.
In addition, the VLBC wants the legislature to finally define and restrict the use of excessive force by police, ban the use of chokeholds by police, set limits on the use of tear gas and other crowd dispersal tactics, irritants and weapons and authorize localities to set up civilian review boards with subpoena power to review allegations of police misconduct.
Delegate Bourne said another top priority will be to pass legislation creating a Marcus Alert System in every locality under which mental health professionals would be called to deal with people experiencing a mental health crisis.
The VLBC package also includes legislation that the Senate Democratic Caucus is introducing.
The proposed legislation would regulate recruitment of new officers and require the state Department of Criminal Justice Services to set standards for training, conduct and accountability. The state also would be required to create a decertifica- tion procedure for officers and to set up a statewide database of officers to prevent officers fired from one department for misconduct from easily getting another job elsewhere because the information about their dismissal is unavailable.
This proposal "is going to enhance law enforcement's ability to root out bad apples," according to state Sen. Scott Surovell of Fairfax, who is championing the bill.
"It's going to improve departments' ability to hire officers who are good people and good officers and don't have a history of disciplinary problems or dishonesty, and it will help standardize our training."