Civil rights groups to commemorate 57th anniversary of historic March on Washington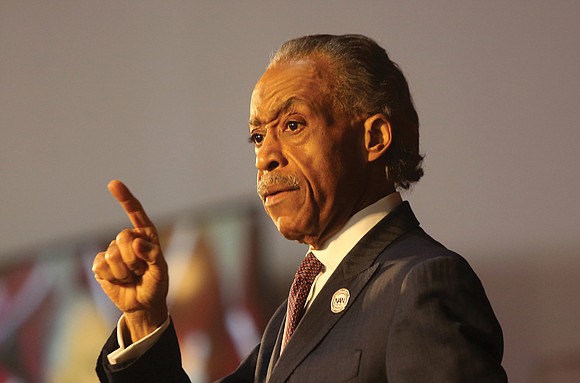 A series of events led by a coalition of civil rights groups such as the NAACP, the National Action Network and a coalition, including Martin Luther King III and the families of George Floyd, Eric Garner and Breonna Taylor, will commemorate the 57th anniversary of the historic March on Washington that was led by Dr. Martin Luther King Jr.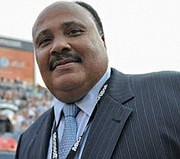 The commemorations will take place beginning Thursday, Aug. 27, and are expected to draw thousands of people to both a physical march in the District of Columbia and a virtual march to recommit to Dr. King's dream defined in his famous "I Have a Dream" speech delivered during the March on Washington for Jobs and Freedom on Aug. 28, 1963.
Families of recent victims of police brutality will join the Rev. Al Sharpton, founder and president of the National Action Network, and civil rights attorney Benjamin Crump for a rally at 11 a.m. Friday, Aug. 28, beginning at the Lincoln Memorial in Washington.
Marchers then will head to the Martin Luther King Jr. Memorial in West Potomac Park, next to the National Mall.
According to organizers, about 100,000 people are expected. The march's theme: "Get Your Knee Off Our Necks," with speakers expected to advocate for comprehensive police accountability reform, economic empowerment and equitable access to health care, education, and the voting booths.
"The objective is to put on one platform, in the shadow of Abe Lincoln, the families of people that ... have lost loved ones in unchecked racial bias," Rev. Sharpton said. "On these steps, Dr. King talked about his dream, and the dream is unfulfilled. This is the Exhibit A of that not being fulfilled."
Also joining the group will be the family of Trayvon Martin, the 17-year-old who was fatally shot by a man who thought he looked suspicious as he walked to his father's home in Sanford, Fla., after going to a convenience store in February 2012, and the family of Ahmaud Arbery, 25, a jogger who was chased and fatally shot by an armed father and son in Glynn County, Ga.
Details of the march were reconfigured recently to comply with coronavirus protocols of the District of Columbia. All participants will be required to wear masks, Rev. Sharpton said. Organizers also will provide hand sanitizing stations and conduct temperature checks throughout the event.
The National Action Network was working with local chapters to hold commemorations in Kentucky, South Carolina and Texas, where outdoor jumbo screens will display a live si- mulcast of the rally in Washington.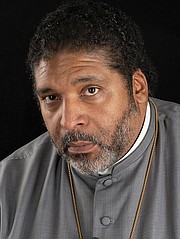 The NAACP, one of several partners in the commemoration, will livestream the march on Friday morning and will hold a virtual march and other online programming 8 p.m. Thursday, Aug. 27, and 9 p.m. Friday, Aug. 28, on key social media platforms and television networks.
Speakers are expected to mobilize voters ahead of November's elections.
The Rev. William J. Barber II, co-chair of the Poor People's Campaign: A National Call for Moral Revival, will give the keynote address on Friday evening for the virtual march, followed by speeches from U.S. House Speaker Nancy Pelosi, U.S. Sen. Cory Booker of New Jersey, U.S. Rep. Brenda Lawrence of Michigan, Stacey Abrams of Georgia, young activists and others.