Jerry Rice's son running in his dad's footsteps
Fred Jeter | 12/31/2020, 6 p.m.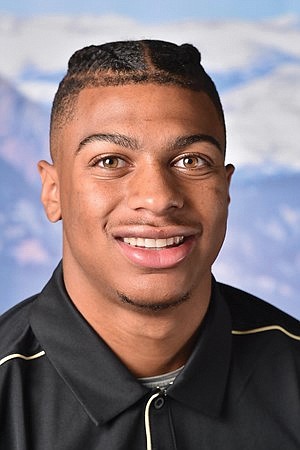 Here's great news for University of Colorado football fans: Brenden Rice is starting to look a lot like his famous dad.
The son of NFL Hall of Famer Jerry Rice is making headlines of his own as a true freshman receiver/kick returner for the Pac-12 club.
A 6-foot-3 speedster from Chandler, Ariz., Rice scored touchdowns on an 81-yard punt return and on a 61-yard pass reception in the Buffaloes'38-21 loss to Utah in Boulder on Dec. 12.
Jerry Rice, who played collegiately at Mississippi Valley State University, is the NFL's all-time leader in pass receptions, receiving yards and receiving touchdowns.