Honoring a civil rights pioneer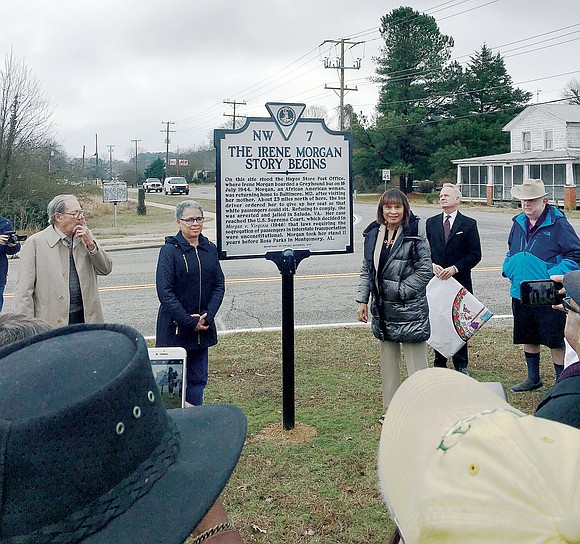 More than 100 people were present last Saturday for the dedication of a state historical marker in Gloucester County's Hayes community honoring the late Irene A. Morgan and her actions to battle racial segregation.
In July 1944, Ms. Morgan boarded a Greyhound bus in Hayes and later was ordered by the driver to give up her seat for a white passenger. Ms. Morgan refused and was arrested by the Middlesex County sheriff and jailed in Saluda.
Her resulting lawsuit, brought with the aid of NAACP lawyers Spottswood W. Robinson III, Thurgood Marshall and William H. Hastie, led to the 1946 landmark U.S. Supreme Court decision striking down Virginia's law requiring racial segregation on commercial interstate buses as violating the U.S. Constitution's commerce clause.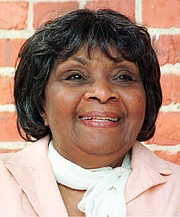 Ms. Morgan's stand came 11 years before Rosa Parks' arrest for refusing to give up her seat on a public transit bus in Montgomery, Ala., in December 1955.
The seed of the marker's creation was planted in 2001 when a special program to honor Ms. Morgan was held during Gloucester County's 350th anniversary celebration, Dr. Dorothy C. Cooke told the Free Press on Monday. She said many people didn't know much about Ms. Morgan and her role in history.
Dr. Cooke and Friends of the Gloucester Museum sponsored the marker, which was unveiled to a gathering that included Ms. Morgan's daughter, Brenda M. Bacquie, her granddaughter, Shoshanna Bacquie Walden, and other extended family members.
"We didn't have a Martin Luther King in 1944," Dr. Cooke said. "She took a stand not to stand, all for the cause of justice. And we appreciate her and recognize her for doing that."
Dr. Cooke wrote the initial script for the marker and served as master of ceremonies for last Saturday's program.
While Ms. Morgan died in 2007, her actions impacting millions of African-Americans are remembered and honored with the historic sign at 2425 Hayes Road, the site of the Greyhound pickup station at the former Hayes Store Post Office where Ms. Morgan borded the bus.
During her lifetime, Ms. Morgan was awarded the Presidential Citizens Medal by President Clinton in 2001, and was featured in a four-part PBS series, "The Rise and Fall of Jim Crow,"