Personality: Kay Tyler
Spotlight on board president of Greater Richmond SCAN
2/7/2020, 6 a.m.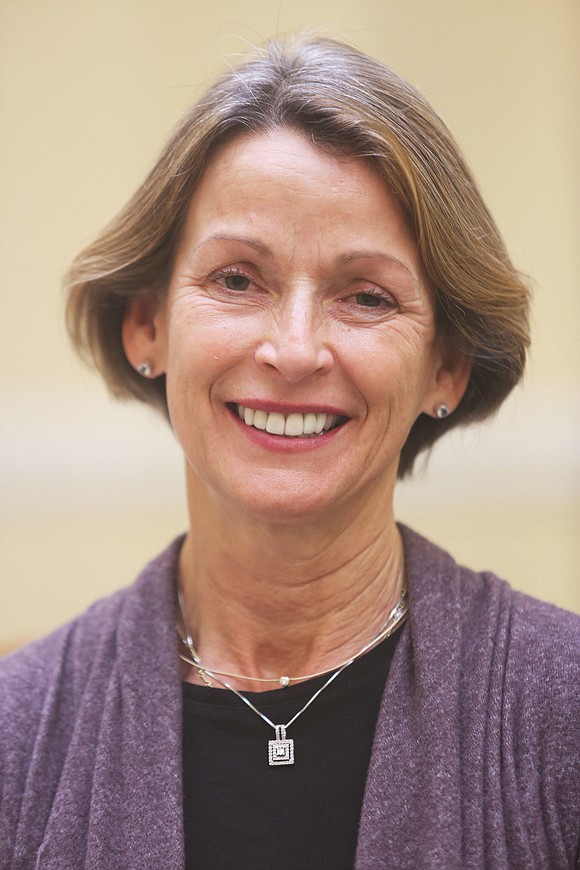 It has been more than a decade since Kay Tyler started volunteering with Greater Richmond Stop Child Abuse Now, and she is still finding new ways to contribute to its mission of a safer future for Richmond youths.
The Knoxville, Tenn., native balances teaching music to preschoolers at the St. James's Children's Center and real estate staging with her responsibilities with SCAN. She is now getting acclimated to her new role as president of SCAN's board of directors after taking the helm in July.
"After almost five years serving on the board, I felt I had gained the knowledge to help direct the board," Ms. Tyler says.
SCAN was founded in 1991 to address a rising trend of child abuse and neglect in Richmond and the neighboring counties. Through a variety of programs like Families are Magic and Court Appointed Special Advocates, and partnerships with civic and government organizations, the organization seeks to treat and prevent abuse and neglect by protecting youngsters and strengthening families.
Ms. Tyler first connected with SCAN when a friend invited her to tour SCAN's Child Advocacy Center. From there, she volunteered with one of SCAN's annual fundraising events and the rest, as they say, is history.
She joined the board of directors in 2015.
Faced with the task of meeting SCAN's goal of ending child abuse and neglect in the region, Ms. Tyler wants to continue to expand public awareness of the group's many programs. Among the major obstacles, she says, is the denial that child abuse persists in the region and the stigma that abuse creates. The two issues compound each other, she says, "keeping the issue from being fully dealt with."
When not properly addressed, child abuse and neglect can contribute to physical, psychological and behavioral consequences that can negatively impact a child's future development as well as the larger community with which the child interacts.
"In order to succeed in life and be healthy, active members of the metropolitan community, the next generation of adults in the Greater Richmond area must grow up in safe and nurturing homes," Ms. Tyler says.
"Child abuse and neglect affects all economic, racial, social, ethnic and religious groups," Ms. Tyler says.
She offers statistics from the Virginia Department of Social Services from 2017 to 2018 about the victims: 32.8 percent were younger than 4; 42.2 percent were ages 4 through 11; 22 percent were ages 12 to 17, while the ages of 2.8 percent were unknown.
A majority of children who are sexually abused, she says, are victimized by someone they know.
The public can help, she says, by reporting suspected abuse to a state hotline at (800) 552-7096. People also can help by volunteering with SCAN, she adds.
"The best way to positively impact abused/neglected children is to provide support and education to parents and care- givers," she says, "and to work on other issues related to child well-being, such as housing, economic stability, education and health care access."
While Ms. Tyler's tenure as board president ends in July, she intends to continue her volunteer efforts with SCAN as the organization approaches its 30th anniversary.