Councilman Chris Hilbert not seeking re-election
1/10/2020, 6 a.m.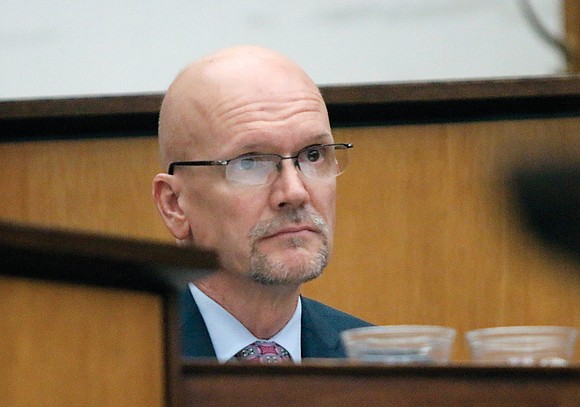 One of the longest serving members on Richmond City Council plans to call it quits and not seek re-election, the Free Press has learned.
City Council Vice President Chris A. Hilbert privately has told people that this will be his final year on the governing body.
At least four people already have begun organizing to run for the 3rd District seat he has held since 2005.
While Mr. Hilbert has not issued any public statement, the Free Press has been told he plans to announce his decision to his council colleagues when he receives his 15-year pin at an upcoming council meeting, possibly on Monday, Jan. 13.
He signaled his likely decision a year ago when he did not seek to continue as president of City Council and stepped aside in favor of 7th District Councilwoman Cynthia I. Newbille.
So far, Mr. Hilbert, a senior underwriter for the Virginia Housing Development Authority, is the only council member who does not plan to run for a new four-year term in the November election.
The Free Press has been told the list of potential candidates for the North Side seat includes Dr. Milondra B. Coleman, a teacher and current president of the Richmond Education Association who unsuccessfully challenged Mr. Hilbert in 2016, and Elaine Summerfield, executive director of Richmond Opportunities Inc., which works directly with public housing residents on ways to improve their lives.
Others who have announced plans to run include Hassan Fountain Sr., founder and chief executive officer of the Fountain for Youth Foundation that gives away books and creates children's libraries in low-income neighborhoods, and Willie Hilliard, a barber and president of the Brookland Park Area Association.