Sources: Hilbert to be next City Council president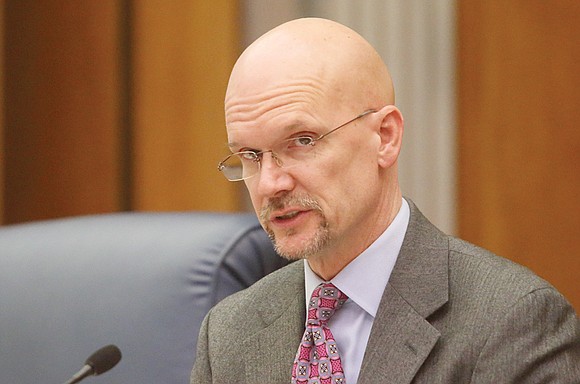 Richmond City Council is poised to elect 3rd District Councilman Chris A. Hilbert as its new president, sources confirmed this week, while 7th District Councilwoman Cynthia I. Newbille is expected to win the post of vice president.
The new officers are scheduled to be elected Tuesday, Jan. 3, when the nine council members will be sworn in for a new four-year term.
City Council will include four new members.
Mr. Hilbert, who has served as the council's vice president for the last two years, garnered the leadership spot by overcoming challenges from 13-year council veteran Ellen F. Robertson, 6th District, and newcomer Andreas D. Addison, 1st District.
Mr. Hilbert, a 12-year council veteran and a senior strategic lending officer for the Virginia Housing Development Authority, declined to comment.
However, sources said he wrapped up the top spot just before Christmas.
Ms. Newbille, who was first elected in 2009, became the favorite for vice president after two of the new members declined to seek the post, the sources said. — JEREMY M. LAZARUS