Personality: Dr. Rodney P. Gaines
1/10/2020, 6 a.m.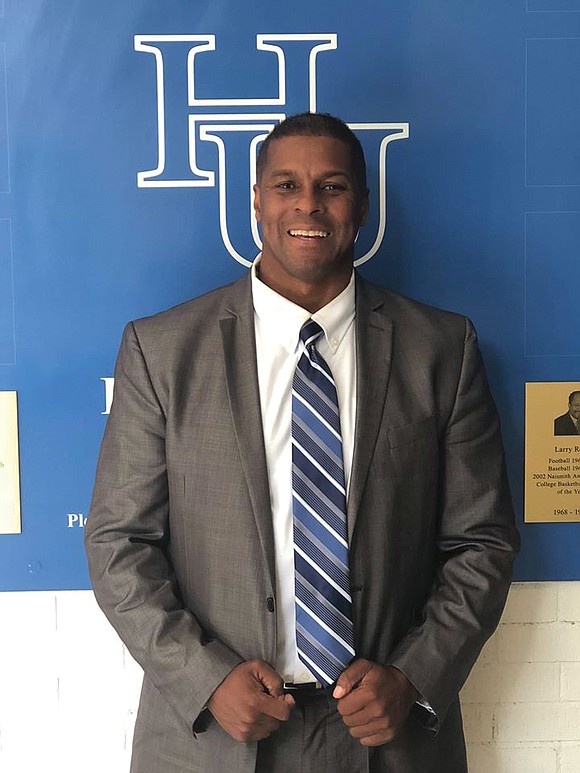 Most college professors start their spring semesters re-energized from the holiday break with memories of family gatherings and stories of whirlwind vacations.
Dr. Rodney Perry Gaines is heading back to Hampton University with something quite unique under his belt: The titles of Mr. Universe won in December during the American Natural Bodybuilding Federation's Natural Universe Championship in Key West, Fla.
The 52-year-old won the titles in the Male Open Bodybuilding category for all age groups and in the Men's Bodybuilding masters for his age group of 50 and older.
"My body is a lab. I love working out," says Dr. Gaines, who began competing in body- building events more than 30 years ago.
In addition to bodybuilding, he also competes in the sport model, classic physique and physique categories.
In 2019 alone, he entered 30 competitions, winning nearly 50 events, including 10 world titles.
Those are just the most recent achievements for Dr. Gaines, an assistant professor of kinesiology at Hampton University.
In April, he won the ANBF's Mr. Virginia title, which he'd previously clinched 24 years ago. In May, he also won titles during the One World United Mr./Ms. International USA Championships.
His wins are evidence of a renewed commitment to what he calls "my utmost passion at this time in my life," after a seven-year hiatus from the sport.
Bodybuilding, he says, is "art, science, drama, strength and power, nutrition, cardio, resistance training, flexibility, performing arts, strong optimism and self-esteem all in one.
Born in Richmond and raised in Essex County, Dr. Gaines' interest in the sport began at a young age, spurred by en- couragement from his parents. His mother purchased a weight set for him when he was an 85-pound ninth-grader, while his father encouraged him to pursue physical education as a college major after seeing him jog to the bus stop while he was in high school.
Although Dr. Gaines first pursued an undergraduate degree in business finance, he later earned a master's in physical education at Virginia Tech while teaching weight training at the university. He began work on his doctorate in 1998 while working full time in the university's Department of Recreational Sports.
After leaving Virginia Tech in 2002, Dr. Gaines used his knowledge, skills and expertise in a variety of roles and positions at Virginia State and Norfolk State universities.
"I enjoyed helping others learn and I enjoyed the authentic approach of demonstrating, modeling and helping others to learn a lifelong skill," Dr. Gaines says.
While Dr. Gaines continued to earn accolades in a variety of bodybuilding competitions around the globe during this time, he left the sport in 2012, more than a decade after being diagnosed in 2000 with rheumatoid arthritis. He also left Virginia to teach at the University of Rhode Island in 2016.
However, substantial weight gain and issues with his arthritis and asthma that he attributed to the colder climate drove Dr. Gaines to return to Virginia in early 2018 and to reassess his choices. He once again committed himself to a healthier lifestyle that was reflected in his bodybuilding. He returned to competition in 2019.