Area events to commemorate the legacy of Dr. Martin Luher King Jr.
1/17/2020, 6 a.m.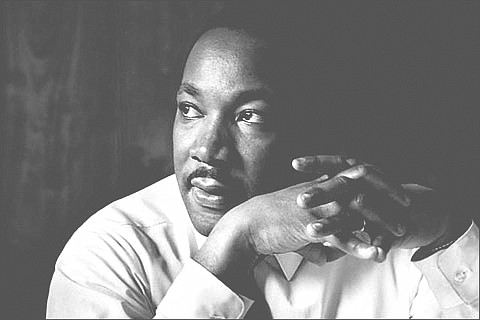 The life of Dr. Martin Luther King Jr., the "Drum Major for Justice," will be celebrated across the Metro Richmond area.
While the national holiday honoring the slain civil rights leader is Monday, Jan. 20, area events will be held on several days surrounding the official holiday.
For many individuals and organizations, Jan. 20 will be a day of action and service.
The City of Richmond Department of Parks, Recreation and Community Facilities and Mayor Levar M. Stoney are hosting "MLK Day: A Day On, Not A Day Off" that begins at 9 a.m. with a remembrance ceremony at the Black History Museum and Cultural Center of Virginia, 122 W. Leigh St., in Jackson Ward.
There will be speakers and a presen- tation by The Valentine, followed by guided tours of the museum's permanent exhibits at 10 a.m. and self-directed tours of the newest exhibit, "Paradox of Liberty — Slavery at Jefferson's Monticello." Following the tours, participants may volunteer with a variety of service projects around the city from 11:15 a.m. to 1:15 p.m. Registration: www.surveymonkey.com/r/TFXVDHT
HandsOn Greater Richmond also has a sign-up page for a variety of service opportunities for Monday, Jan. 20. Details: www.handsonrva.org/mlkdayofservice.
Following is a list of events commemorating Dr. King's life and legacy:
Friday, Jan. 17, 7:30 a.m. Virginia Union University's 42nd Annual Community Leaders Breakfast, Richmond Marriott Hotel, 500 E. Broad St. Keynote speaker: Delegate Eileen Filler-Corn, the first woman speaker of the Virginia House of Delegates. Information and tickets: (804) 342-3938 or www.vuu. edu.
Sunday, Jan. 19, 1 p.m. "Flint: The Poisoning of an American City" documentary at the Byrd Theater, 2908 W. Cary St., sponsored by HandsOn Greater Richmond and its partners. The film will be followed by a discussion. The film is free, but registration is requested at www.eventbrite.com/e/mlk-day-film-discuss.
Sunday, Jan. 19, 2 to 4 p.m. "Reflections and Dialogue on the Fierce Urgency of Now," Virginia Commonwealth University's Cabell Library, 901 Park Ave., with moderator Dr. Jamelle Smith Wilson. This event includes a buffet meal, short film and moderated open discussion with Dr. Wilson. Information: www.mlkday.vcu.edu/event-schedule.
Monday, Jan. 20, 8 a.m. to 2 p.m. Historic Evergreen Cemetery Restoration Project with VCU faculty, staff and students. Transportation from VCU Student Commons will be provided. After the project, lunch and small group reflections about the experience at the University Student Commons. Information and registration: www.mlkday.vcu. edu/event-schedule.
Monday, Jan. 20, 8:30 a.m. to 5 p.m., 2020 Dr. King Day of Advocacy at the State Capitol, Patrick Henry Building's East Reading Room, 111 E. Broad St., sponsored by Brown Virginia, a coalition of organizations working with nonprofit and non-partisan organizations dedicated to encouraging African-American civic participation. Presentations and panels by members of the House of Delegates and state Senate, member of the governor's cabinet and other organizations. The day ends with visits to state lawmakers in their Richmond offices in the Pocahontas Building. Breakfast and lunch are included. Information and registration: brownva1979@gmail.com or Facebook page: Dr. King Day of Advocacy at the VA State Capitol.