Bill would set up regional transportation authority and generate $ for public projects, including GRTC transfer station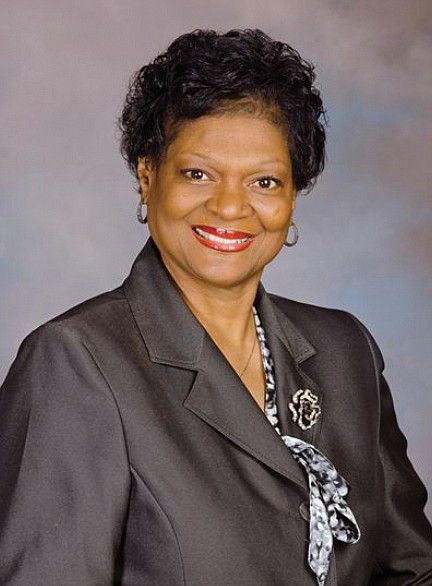 A proposal that could generate tens of millions of dollars for roads and GRTC transit service in Richmond and eight other localities in the region is working its way through the General Assembly.
Richmond Delegate Delores L. McQuinn, new chair of the House Transportation Committee, has introduced legislation in a second bid to create a transportation authority for the Richmond area to provide a new funding source for road, bridge and public transit development.
The proposal to create the Central Virginia Transportation Authority would follow in the footsteps of those created seven years ago for Northern Virginia and Hampton Roads. Richmond did not get a transportation authority at the time because of objections from Henrico and Chesterfield counties.
Strapped for money for various trans- portation projects, those counties, as well as the other localities in what is known as Planning District 15, are now joining Richmond in supporting the proposal.
If approved by the legislature, the authority would be funded through a state- imposed increase in the sales tax plus a new tax on gasoline, diesel and other fuels that retail gas stations and other outlets purchase to sell to customers.
The localities, along with the city, include Ashland and the counties of Henrico, Hanover, Chesterfield, Charles City, Goochland, New Kent and Powhatan.
The new money would come from people in those jurisdictions paying an extra 7/10ths of one percent in state sales tax, boosting the tax to 6 percent, up from the current 5.3 percent. Fuel distributors also would have to collect a 2.1 percent tax on the fuel they sell to retailers.
Based on financial reports from Northern Virginia and Hampton Roads, initial esti- mates suggest a Central Virginia authority could gain $160 million to $180 million a year in revenue from the two sources.
Delegate McQuinn's proposal would al- low each locality to obtain 50 percent of the new tax dollars collected within its borders for use for internal transportation projects.
The authority also would devote 15 percent of the money — potentially $22 million to $25 million a year — to support GRTC, with the remaining 35 percent being used for major regional projects.
This would be a big boost for GRTC, which operates on a $55 million budget. The public transit company could see local support grow from around $20 million a year to more than $40 million a year. Delegate McQuinn did not respond to a request for comment on the legislation that was included in Richmond City Council's request. City Councilman Andreas D. Addison, 1st District, pushed for the regional authority to be included. He also did not respond to a request for comment.
Mayor Levar M. Stoney and others are cheering the proposal as a new source of funding for transit needs. City taxpayers cover the lion's share of the subsidy that GRTC needs to operate, and the city is finding itself hard-pressed to boost that funding to cover the rising cost of funding current service and paying for needed expansion. According to Mayor Stoney's office, the new funding would provide money to enable GRTC to build and operate a Downtown transfer station for riders to change buses. The transfer station development is included in the Navy Hill District Corp.'s proposed $1.5 billion Richmond Coliseum and Downtown redevelopment plan.