Mary F. Conyers, former RPS teacher, dies at 87
1/17/2020, 6 a.m.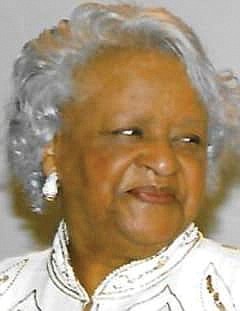 Mary Foster Conyers never forgot a promise she made to her father when she got married — that she would complete her college degree.
Three sons and nearly 20 years later, Mrs. Conyers kept that promise. She enrolled at Virginia Commonwealth University, completed courses for a bachelor's in education and went on to become a teacher and reading specialist for Richmond Public Schools for 20 years.
As her family put it, "Her legacy lives on through those she touched as a teacher, mentor and friend."
Mrs. Conyers died Thursday, Jan. 2, 2020, at her North Side residence. She was 87.
Family and friends paid final tributes during a funeral service on Thursday, Jan. 9, at First African Baptist Church. She was buried in Forest Lawn Cemetery.
Born in Georgia during the Great Depression, she started classes at Virginia State University, but left school to marry Charles L. Conyers, who became involved in the education of children of migrant laborers who harvested crops in Virginia. The family moved frequently as Mr. Conyers took different work assignments, with Mrs. Conyers using the moves as opportunities to gain teaching experience.
While living in Louisa County, Mrs. Conyers ran a kindergarten in the basement of their home to teach children to read and write so they could be suc- cessful when they started school. When the family moved to Spotsylvania County, she continued that practice.
In Bedford County, she became a substitute teacher while attending a University of Virginia satellite program where she took courses in elementary education.
The family relocated to Richmond in 1966 when Mr. Conyers began working with the state Department of Education.
Four years later, after her oldest son entered the University of Virginia, Mrs. Conyers was able to keep her promise by starting classes at VCU.
After graduating summa cum laude with a 3.8 GPA, she went on to teach at Blackwell, Stuart, Mary Munford and Overby-Sheppard elementary schools and earn her certification as a reading specialist.
After retiring in the early 1990s, Mrs. Conyers returned to Chimborazo Elementary School to teach reading.
In addition to her husband of 67 years, survivors include three sons, Dr. Charles C. "Corky" Conyers, Andrei B. Conyers and Brian K. Conyers, and four grandchildren.