Retired teacher Vivian Hawkins dies at 80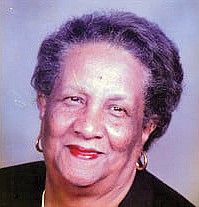 Vivian Wilnette Johnson Hawkins was involved in the education of hundreds of Richmond schoolchildren for 35 years.
Mrs. Hawkins was an institution at Southampton Elementary School where she spent her career. She began at the school when it was part of Chesterfield County and stayed there after the area was annexed into Richmond in 1970.
Mrs. Hawkins taught second grade and fourth grade and made a deep impression on many of the children and their parents, said Mary Brown, a close friend who also taught for a time alongside Mrs. Hawkins.
After she retired in 1999, Mrs. Hawkins would get calls from former students and parents who kept up with her, Ms. Brown said.
"She was always smiling, always pleasant and always educating herself," Ms. Brown said. "The library was her second home. She was always reading."
Mrs. Hawkins succumbed Wednesday, Nov. 3, 2021, her family said. She was 80.
Her life was celebrated Monday, Nov. 15, at a graveside service in Oakwood Cemetery in Richmond.
A Richmond native, Mrs. Hawkins began her teaching career in 1964 after graduating from Maggie L. Walker High School and Virginia State University.
Mrs. Hawkins was a member of the Richmond, Virginia and National Education associations and also was active in the Friends of Fairfield Library. After she retired from teaching, she became a member of a club of former faculty of Southampton Elementary.
She also was a lifetime member of Trinity Baptist Church, where she participated in the Historical Committee, taught in the Vacation Bible School and took part in the Counting Team and the New Members Committee. She also volunteered at Trinity's Family Life Center.
For more than 40 years, she and a group of educators dubbed "The Posse" traveled to the annual CIAA Basketball Tournament.
Ms. Brown said Mrs. Hawkins also was an avid walker and duckpin bowling enthusiast.
Mrs. Hawkins was predeceased by her husband, Frederick Hawkins III.
Survivors include her son, Frederick Hawkins IV; a sister, Mary J. Lee; a brother, Corbin E. Johnson Jr.; three grandchildren; and a great-granddaughter.