One HBCU alum to play in Super Bowl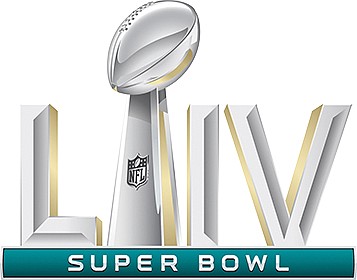 The Kansas City Chiefs are returning to the Super Bowl for the first time in 50 years, and much has changed in the last half century.
After defeating the Tennessee Titans 35-24 in Sunday'sAFC final, the Chiefs will face the San Francisco 49ers on Sunday, Feb. 2, in Miami.
San Francisco advanced to the Superbowl with a 37-20 win Sunday over the Green Bay Packers in the NFC final.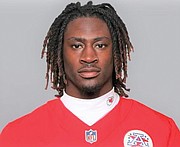 The current composition of Kansas City's roster shows a major difference from the Chiefs that defeated the Minnesota Vikings 23-7 on Jan. 11, 1970.
This year's roster has just one HBCU athlete, backup defensive back Alex Brown from South Carolina State University.
By contrast, the 1970s Chiefs team showcased 14 HBCU alumni, most notably NFL Hall of Famers-to-be Richmond native Willie Lanier, Buck Buchanan and Emmitt Thomas.
The 1970 Chiefs even came to be known as "Black America's Team."
The 1970 Kansas City Chiefs-HBCU club:
• Morgan State University linebacker Willie Lanier.
• Prairie View A&M University receiver Otis Taylor and defensive back Jim Kearney.
• Tennessee State University kick returner Noland Smith, defensive back Jim Marsalis and defensive back Willie Mitchell.
• Grambling State University defensive tackle Buck Buchanan and defensive back Goldie Sellers.
• Clark College tight end Morris Stroud.
• Southern University receiver Frank Pitts.
• Jackson State University receiver Gloster Richardson.
• Bishop College defensive back Emmitt Thomas.
• Alabama State University running back John Pleasant.
• Arkansas AM&N (now University of Arkansas Pine Bluff) defensive back Caesar Belsar.
Other African-Americans on that team included Hall of Fame linebacker Bobby Bell from the University of Minnesota and Heisman Trophy- winning running back Mike Garrett of the University of Southern California.
About 70 percent of the Chiefs' players currently are African-American, including quarterback Patrick Mahomes from Texas Tech.
It's reasonable that a half century ago, Texas native Mahomes might have enrolled at Texas Southern or Prairie View.
Grambling State produced four NFL Hall of Famers — Buchanan, Willie Brown, Willie Davis and Charlie Joyner. The late Grambling Coach Eddie Robinson would have much more difficulty recruiting those stars today.
Only about 30 HBCU alumni suited up regularly for the 32 NFL teams this season. The premier athletes that once attended HBCUs now are filling the rosters of the major Power 5 conferences.
No HBCU alumni are on the San Francisco 49ers' Super Bowl bound squad.