First Lady Michelle Obama premieres podcast with first guest – her husband
7/30/2020, 6 p.m.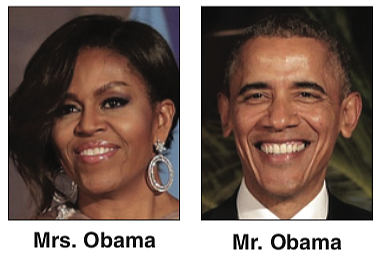 Former First Lady Michelle Obama kicked off her new podcast on Wednesday with a familiar guest — her husband, former President Obama.
The former first couple covered several topics, including how the love and care of their neighbors when they were growing up helped them understand the importance of contributing to the wider community.
Mrs. Obama will interview several loved ones on future episodes of "The Michelle Obama Podcast," including her mother and brother. Other announced guests include former White House adviser Valerie Jarrett, late-night television show host Conan O'Brien and journalist Michele Norris.
Topics will include sibling relationships, raising children, women's health, mentorship and marriage.
"You'll also hear from many of my girlfriends, the women who've always been there with a shoulder to lean on, a perspective to think about, or simply an open line to vent to," Mrs. Obama wrote in a recent Instagram post.
"In this time of social distancing, it's more important than ever to invest in the relationships that make us who we are."
The weekly podcast will be streamed on Spotify in partnership with Higher Ground, a production company launched in 2018 by the Obamas. It will be available to free and premium Spotify users.