Several Richmond Flying Squirrels have made leap to the majors
The primary objective of a minor league baseball team is to prepare players for the major leagues.
That said, the Richmond Flying Squirrels are getting the job done.
The parent San Francisco Giants opened their season with eight former Flying Squirrels team members on the active 30-man roster.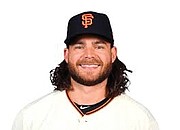 They are shortstop Brandon Crawford, outfielder Austin Slater and pitchers Sam Coonrod, Shaun Alexander, Tyler Rogers, Logan Webb, Caleb Baragar and Conner Menez.
Also, first baseman Brandon Belt will join the team after recovering from an ankle injury.
Crawford, famous for his flowing locks, is arguably the most famous "Squirrel made good."
The left-handed hitting shortstop helped the Giants to World Series championships in 2012 and 2014. He is a two-time National League All-Star and three-time Golden Glove recipient.
Crawford played 79 games for the first Richmond Flying Squirrels squad in 2010. He came back briefly to Richmond in 2017 on a two-game rehab assignment.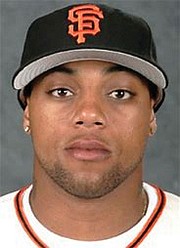 With trades and free agency, other former Flying Squirrels are now with other big league teams.
The list includes Charlie Culbertson and Adam Duvall with the Atlanta Braves, Matt Duffy with the New York Yankees and Jarrett Parker with the New York Mets.
The very first Flying Squirrel to reach the San Francisco Giants was outfielder/ pinch runner Darren Ford, who played on the original 2010 Richmond squad. Ford was elevated to the San Francisco roster Sept. 1, 2010, and received a World Series ring for his contributions.
Catcher Joey Bart also is expected to join the Giants soon. Bart, who played in Richmond last year, was the franchise's first round draft choice — and second overall — in 2018 coming out of Georgia Tech. Bart looms as San Francisco's catcher of the future.