Gov. Northam announces plan to reopen schools in the fall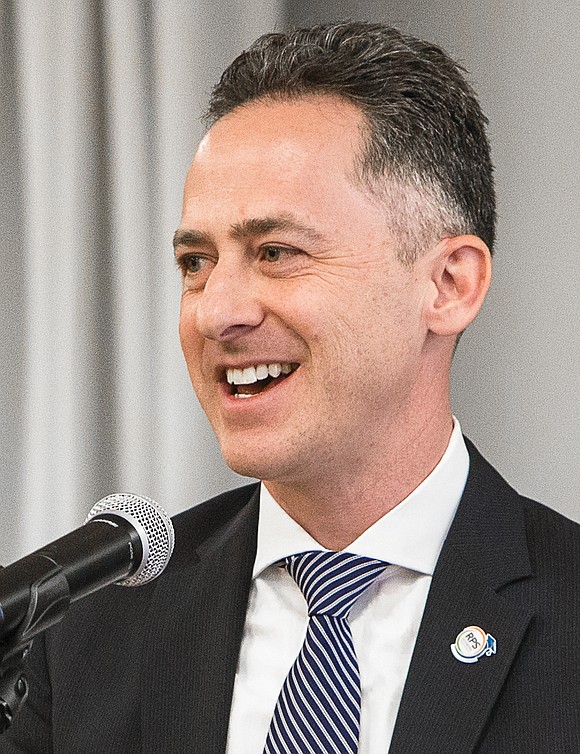 Richmond Public Schools teachers and students are to return to in-person classes after a long summer break, but with strict new social distancing guidelines aimed at preventing the spread of the coronavirus.
Gov. Ralph S. Northam unveiled guidelines on Tuesday that call for students to be spaced 6 feet apart at their desks and for teachers to wear masks. The guidelines also call for limiting access to or closing altogether certain common spaces such as school cafeterias. "All Virginia schools will open for students this year, but the school experience will look very different," Gov. Northam said. Virginia was one Mr. Kamras of the first states to cancel the school year in March amid the coronavirus pandemic, with students shifting to remote or online learning. Gov. Northam said the state's priorities for reopening later this year are based on "the health and social, emotional and physical well-being of students and staff."
The state's guidelines for reopening all concerns, including businesses, government, schools and restaurants, are divided into three different phases. Most of the state is in the second phase of reopening and Gov. Northam said the current metrics look good, meaning the state could enter the third phase in coming weeks. The new school guidelines only allow for widespread in-school instruction in Phase Three. Schools can offer summer camps and limited in-school instruction to certain students in Phase Two. (Henrico and Chesterfield entered Phase Two of reopening on June 5, with Richmond scheduled to enter Phase Two on Friday, June 12.)
Gov. Northam's guidelines leave each of the Commonwealth's school districts to come up with specifics for how they will reopen. Student schedules may be staggered to accommodate the guidelines, which could mean a mix of in-person and remote learning as well as changing the length of school days.
Each school district will be required to submit plans for reopening, including both private and public schools.
RPS officials said Wednesday that the administration will establish reopening plans after receiving community feedback from surveys to determine the level of comfort for reopening during the pandemic.
A link to the survey will be on RPS Superintendent Jason Kamras' RPS Direct webpage later this week.
"We need to create the plan with our families because we are educating their children," Mr. Kamras told the Free Press on Wednesday. He emphasized the importance for people to share their perspectives to help create an effective. "That is our top priority," he said.
"We will have to have a hybrid approach to accommodate the means of families and students," Mr. Kamras said, noting that the school system may have to shut down again if the pandemic peaks again in late summer or fall.
He said bus transportation for students will be an issue because of social distancing requirements that limit the number of passengers to 50 percent capacity on each trip.
Alternative solutions will be made, officials said, which could mean more virtual, online learning paired with creative and innovative scheduling for in-person instruction. Distance learning will be a full-time option for families that don't feel comfortable sending their children to school.
"We need to get a sense of where folks are and their comfort level with the environment and use that to implement (the Virginia Department of Education's) guidance as we begin planning reopening schools," Mr. Kamras said.
The plan will be submitted to the public and the School Board for review. When completed, it will go to the VDOE for approval.
The Virginia Education Association, which represents teachers and staff, said the measures outlined by Gov. Northam would be costly and called for more federal aid and state spending.
"A crisis of this magnitude requires crisis measures to support Virginia students, especially those living in poverty," VEA President Jim Livingston said in a statement.