Legendary debate coach, Dr. Thomas F. Freeman Sr., dies at 100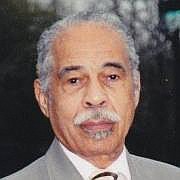 Richmond native Thomas Franklin Freeman Sr. transformed historically black Texas Southern University into a national powerhouse in debate.
A gifted speaker who preached his first sermon at age 9 in Richmond, Dr. Freeman molded thousands of students at the Houston school and groomed debaters who won national titles.
In an education career that spanned more than 70 years, the philosophy professor mentored, befriended and taught a long roster of orators, including Dr. Martin Luther King Jr. and the late U.S. Rep. Barbara Jordan of Texas.
In 2007, actor Denzel Washington tapped Dr. Freeman to coach the cast of the acclaimed film "The Great Debaters," a historical drama about HBCU Wiley College's stunning 1930s debate victory over the reigning white college champion, Harvard University.
The brother of the late trailblazing conductor Paul Douglas Freeman, Dr. Freeman described himself as an "instrument in the hands of God, working with people on their development. They determine whether I am successful. If they have successes, then I am successful."
Dr. Freeman died Saturday, June 6, 2020, just three weeks before he would have celebrated his 101st birthday. His daughter, Dr. Carlotta V. Freeman, a psychiatrist in Los Angeles, said her father died of natural causes.
His nephew, Emory Freeman Sr. of Richmond, said his uncle is a role model for what can be accomplished with a Richmond education.
Despite the "challenges facing Richmond Public Schools and historically black colleges and universities," Mr. Freeman stated, "it is gratifying to know that African-Americans can receive the foundation of learning and higher education in the city of Richmond that enables them to lead exemplary lives."
Dr. Freeman was a whiz in school. He graduated from Armstrong High School at 15 and went on to earn a bachelor's in English from Virginia Union University, a bachelor's in divinity from Andover Newton Seminary in Massachusetts and a doctorate in homiletics — the art of preaching — from the University of Chicago in 1948. He also did post-doctorate studies at three universities in Africa.
After completing his degree in divinity, he served as a visiting professor at Morehouse College in Atlanta in 1947, where he worked with Dr. King who was then a college junior.
Dr. Freeman joined the TSU faculty as a philosophy professor in 1949, just two years after the school's founding.
In interviews, Dr. Freeman recounted that he planned to leave the fledgling school after the second semester and return to Richmond to become pastor of Carmel Baptist Church.
However after then-TSU president, R. O'Hara Lanier, learned Dr. Freeman had students in a logic course debate, he asked Dr. Freeman to be the school's debate coach, changing his life.
Three months later, Dr. Freeman watched TSU's new debate squad beat opponents from Harvard University and the University of Chicago, a signal accomplishment that put the school and himself on the national debate map.
"The best debaters rely on truth and facts," he would always say.
Dr. Freeman was a captivating speaker and dedicated teacher, according to his admirers. Those who knew him said he was driven by excellence and achievement, so much so that the debate team's motto is, "What we do, we do well. What we don't do well, we don't do at all."