Ministers join call for citizen review board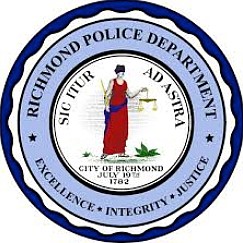 Faith leaders from 35 churches, synagogues and mosques serving Richmond issued a petition Tuesday calling for city political leaders to create a civilian oversight board for the Richmond Police Department.
The petition comes on the heels of similar requests from activists, the NAACP and the Baptist Ministers' Conference of Richmond and Vicinity. It is aimed at showing support for creation of "an independent, credible and accountable Civilian Review Board."
Creation of the board is among the top demands of protesters who marched in Richmond for racial justice in the wake of George Floyd's killing by a white police officer in Minneapolis.
The petition names Mayor Levar M. Stoney and the members of Richmond City Council as recipients and notes that the list of faith leaders is expected to grow substantially as more sign.
"We have several experienced persons who are willing to work with the establishment of this board, if you would find it helpful," the petition adds.
The petition lists a steering committee that includes the Rev. Benjamin P. Campbell, Dr. Alex Evans, Rabbi Michael Knopf, the Rev. Jeanne Pupke and the Rev. Amy Starr Redwine.
That is followed by the list of supporting clergy who represent varied and diverse denominations and places of worship.
Examples include First Unitarian Universalist Church, Third Street Bethel A.M.E. Church, Temple Beth-El, the Islamic Center of Virginia and Richmond Hill.
Also, First Baptist Church, Second Presbyterian Church, St. Elizabeth Catholic Church, Centenary United Methodist Church, Hood Temple A.M.E. Zion Church, Center Church, Love Center of Unity Full Gospel Church and St. Stephen's Episcopal Church.