Personality: Dr. Kimberly Williams Sanford
Spotlight on volunteer board chair of the American Red Cross Capital Chapter
6/11/2020, 6 p.m.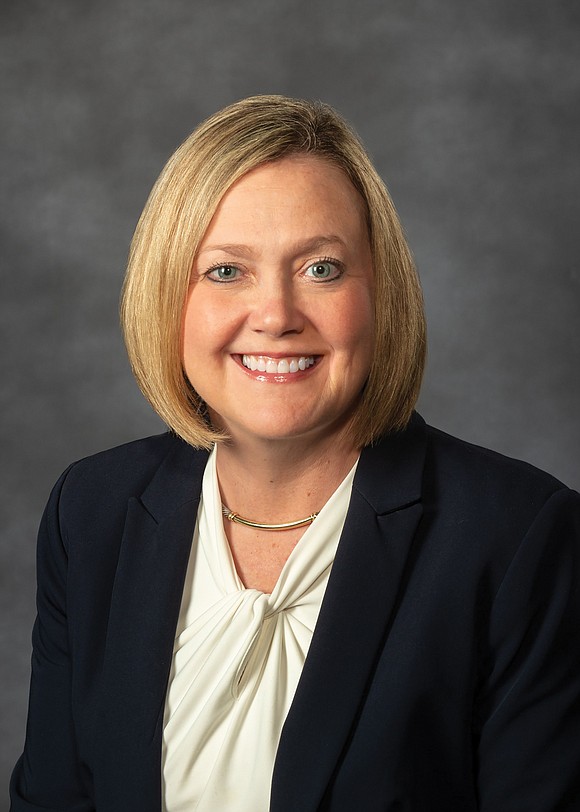 With 2 million positive cases of COVID-19 in the United States and a hurricane season that started on June 1, the American Red Cross, the nation's premier emergency response organization, likely will have its hands full into 2021.
In the Richmond region, the Red Cross effort is being led by volunteer Dr. Kimberly Williams Sanford, chair of the Capital Chapter's board of directors.
"Communities across the country count on the American Red Cross for help every day – and supporting those communities is at the heart of what we do," Dr. Sanford says. "Our work never stops, even during this coronavirus crisis, and we remain focused on delivering our life-saving mission each day."
The Chesterfield County resident has served as the chair of the volunteer board since her election in 2019.
Dr. Sanford first became involved with the Red Cross when she worked with Virginia region executives to help set up blood drives at Virginia Commonwealth University. Her passion for such projects and the mission were recognized, and she was invited by Reginald Gordon, former chief executive officer of the Red Cross'Virginia region, to join the board.
As board chair, Dr. Sanford is passionate about efforts to increase the base of blood donors and to further diversify the makeup of the volunteer board.
Her volunteer work with the Red Cross meshes with her work at VCU Health, where she serves as medical director of transfusion medicine.
"I recognized that my expertise in transfusion medicine can help us focus on building a larger blood donor base in the Richmond area," Dr. Sanford says.
In Metro Richmond and across the nation, the Red Cross focuses on four major pillars: supplying blood products for patients in need of transfusions; helping families affected by disaster with safe housing and food; offering a variety of online and in-class health courses, such as first aid and CPR; and supporting military families and veterans with emergency communication messages and online workshops.
In response to the COVID19 pandemic, the Red Cross also is playing a vital role by collecting plasma from those who have fully recovered from the virus to help with treatment in coordination with the Federal Drug Administration. More region-specific initiatives include expanding blood donation hours at Richmond area sites while working to find more donation venues at locations such as school gymnasiums, auditoriums and cafeterias.
The Capital Chapter continues these operations while facing a critical nationwide blood shortage, Dr. Sanford says. Months of stay-at-home orders and social distancing have greatly reduced blood donations, although the need continues with elective surgeries rescheduled in the state.
"Right now, we have less than a two-day supply. We normally have a five-day supply," she explains.
The shortage is impacting everything from transplant surgeries to sickle cell anemia treatment.
She stresses the need for donors of all blood types – O positive, O negative, A positive, A negative, B positive and B negative.
In early April, the U.S. Food and Drug Administration announced it would ease some of restrictions on blood donation because of the growing need due to the COVID-19 health emergency. The Red Cross is implementing those changes beginning this week, Dr. Sanford says. People who would have been turned away previously as blood donors, including people with recent tattoos or piercings, may be accepted.