Virginia to enter Phase Three of reopening on July 1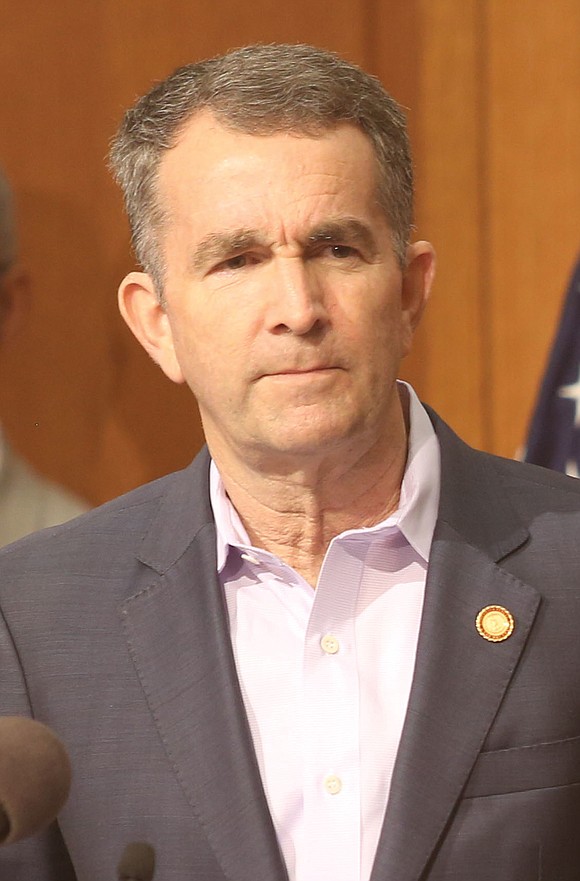 Restrictions on businesses and public gatherings across the state will be further relaxed beginning Wednesday, July 1, as Virginia moves into Phase Three of its reopening plan during the COVID-19 pandemic.
Gov. Ralph S. Northam announced the coming change during a news conference on Tuesday, saying trends related to cases of COVID-19, hospitalizations and other key health metrics were moving in the right direction.
"It is in all of our hands as we move forward," Gov. Northam said, reminding those present and watching to be mindful of social distancing, wearing masks and taking other precautions against the coronavirus. "If we can continue to do that, I think our numbers will continue to trend favorably."
Under Phase Three, restaurants and non-essential retail stores would no longer have to limit indoor capacity to 50 percent of what their space can hold but would still have to keep customers 6 feet apart. Gyms could go from 30 percent capacity to 75 percent, and social gatherings of up to 250 people would be allowed. Outdoor swimming pools could operate with fewer restrictions at 75 percent of their normal capacity.
Recreation and entertainment venues such as movie theaters and zoos may operate at 50 percent occupancy, or a maximum of 1,000 people, while certain "high-contact" entertainment venues remain closed in Phase Three.
Gov. Northam, who is a physician, said Virginians are still "safer at home," especially if they are elderly or have underlying health conditions that make them more vulnerable to COVID-19.
"I want to reiterate that everyone should continue to take this pandemic very seriously. Cases are on the rise in many other states. ... I do not want to see that happen in our Commonwealth," he said.
Social distancing and teleworking are still recommended whenever possible, and the requirement that individuals wear face coverings in indoor public settings will continue, he added.
The governor also said he expects Richmond and Northern Virginia to move into Phase Three with the rest of the state. Those areas previously requested and were granted delays in other stages of reopening, but he said they had not made such a request this time. 19
Gov. Northam also announced late last week that the Virginia Department of Health will now identify on its website the nursing homes in the state that have had a coronavirus outbreak.
The move was a significant reversal from when Gov. Northam previously stated that releasing the information could violate the privacy of patients. However, he noted in a news release that the spread of the virus in Virginia at this point would not compromise anonymity or keep the facilities from participating in public health investigations.
State officials also cited state code in the past that labeled these facilities as "people" when it comes to not disclosing this information, a consideration that no longer seems to be a concern for the administration.
According to state health department data, deaths from COVID-19 in long-term care facilities make up 60 percent of Virginia's total virus-related deaths.
The Virginia Department of Health on Wednesday reported 59,514 total cases of COVID-19, 5,955 hospitalizations and 1,661 deaths. African-Americans make up 18.7 percent of the positive cases and 23.1 percent of the deaths in which racial and ethnic data are available, while Latinos make up 45.3 percent of the positive cases and 11.3 percent of the deaths.