Award-winning screenwriter Kevin Willmott to show films at James River Film Festival
Reginald Stuart | 3/13/2020, 6 a.m.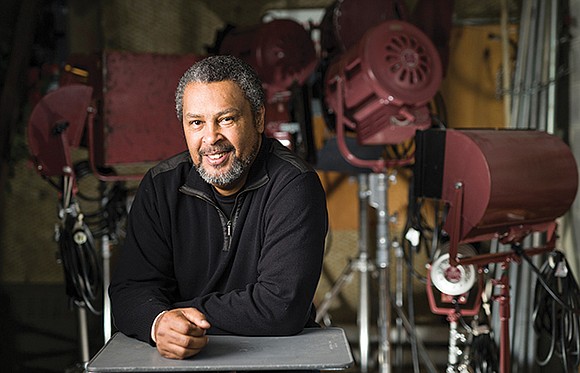 Kevin Willmott has a great story to share with Richmonders when he arrives next week for the James River Film Festival RVA.
Not only will the screenwriter and director be celebrated for winning an Academy Award last year with Spike Lee for his adapted screen- play "BlacKkKlansman," Mr. Willmott's independent feature film "C.S.A.: The Confederate States of America," is likely to be touted also as it was during a recent successful showing at the Sundance Film Festival.
Growing up in tiny Junction City, Kan., Mr. Willmott recalls he often thought of becoming a cowboy or soldier as an adult. It wasn't an unrealistic idea. Living near Fort Riley, home of the legendary Buffalo Soldiers military unit, gave Mr. Willmott added food for thought.
By the time he reached Marymount College in Salina, just outside Kansas City, however, Mr. Willmott was intrigued with acting and theater and sharpened his focus on earning a degree in drama. Combining his own questions about history with his growing appreciation for the values teachings by the college's nuns, he found himself propelled into the field of his dreams.
Today, the 60-year-old father of five is enjoying his career of more than 20 years as a film professor at the University of Kansas and savoring his achievements. In addition to his 2019 Oscar, he won the best director award at the American Indian Film Festival for his 2009 film "The Only Good Indian." And he enjoys a history of collaboration with Mr. Lee. He was the screenwriter with Mr. Lee on "Chi-Raq" in 2015 and worked with Mr. Lee on the new film "Da 5 Bloods," an epic war drama starring
Chadwick Boseman of "Black Panther" acclaim.
He arrives in Richmond for the 27th James River Film Festival March 18 through 22 anxious to have a dialogue on issues that have been his focus for decades.
"The idea is to kind of talk about those issues that surround memories of the Confederacy" Mr. Willmott said in a Free Press telephone interview, tick- ing off a short list of symbolic reminders in Virginia, including Confederate monuments and the deadly 2017 rally by neo-Confederates and neo-Nazis in Charlottesville.
"These things are open wounds," Mr. Willmott said. "That's the bad thing. They can heal if you talk about them."
"The C.S.A. (film, also called a 'mockumentary') is all about what we're trying to fight," Mr. Willmott said. "The USA is about trying to expand freedom. The C.S.A. is just the opposite," he said.
"We live in the C.S.A. now,"
he said, referring to current unchecked political declarations and conduct that rekindle the ideals and behavior prevalent during the Confederacy, including legalized racial segregation and outright bigotry.
America lives in the C.S.A. today, Mr. Willmott said. "It's about limiting freedom, keeping out, building walls," he said. "It's a lot of those issues to deal with."
Mr. Willmott attributes much of the nation's social uneasiness to President Trump and his raw tone of leadership.
"If he's not defeated, I don't know where America's going," said Mr. Willmott, who was inspired by the civil rights efforts of Dr. Martin Luther King Jr. "You'll worry that another four years of Trump will create permanent damage to our values."
In Richmond, Mr. Willmott plans to offer tips and advice to aspiring screenwriters and directors on how to reach their goals. Among his top suggestions: "Find your voice" and "Make your own movies."
He gives high marks to Mr. Lee, whom he characterized as "a great filmmaker, really hard worker (who is) really genuine about his beliefs."
"BlacKkKlansman" and "C.S.A.: Confederate States of America" will be shown Sunday, March 22, at 1:30 and 4:30 p.m., respectively at the Byrd Theatre, with Mr. Willmott answering audience questions following each screening.
Details, schedule and tickets: www.jamesriverfilm.org.