Preddy D. Ray Sr., longtime affordable housing advocate who sought to keep people in their neighborhoods, dies at 69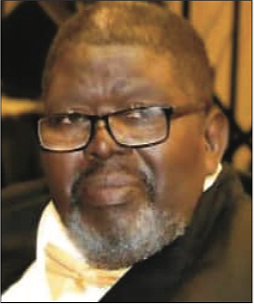 His work for affordable housing extended beyond Richmond. He served on the boards of the National Low-Income Housing Coalition and Low-Income Housing Information Service.
According to his wife, Cassandra Calender-Ray, the long-time executive director of the adoption group Virginia One Church, One Child, Mr. Ray also was passionate about the need to create jobs and believed that the community had to benefit economically from development.
The Task Force, however, became financially overextended by 1997 and lost the final 13 non- renovated properties in bank- ruptcy in 2001 after an extended fight that for years kept creditors at bay, but drew criticism from neighbors who considered the decaying buildings a threat to their properties.
He later developed the Housing Preservation and Development Corp. in a bid to continue the work, his wife stated in the funeral program, though his health challenges largely blocked that effort.
While organizing the Task Force, the history buff also began a project called "Museum in a Trunk," that collected photos, documents and memorabilia from families as part of creating a black-oriented museum, Mrs. Calender-Ray stated.
When Carroll Anderson Sr. organized the Black History Museum in 1981, Mr. Ray became a founding board member.
After shutting down the Task Force, he created the nonprofit Richmond Hiring Hall and business incubator near Adams and Leigh streets in Jackson Ward as a center to connect people to jobs and provide space for start-up companies. He was unable to attract the resources to make it work and eventually closed it.
While still with the Task Force, he was proud of playing a role in organizing the North of Broad Youth Group and the creation of one of the first community gardens in the city, both in Church Hill and both grassroots efforts, his wife stated.
Mr. Ray also was passionate about cooking and baking and was a devoted jazz fan. He also was a longtime member of Phi Beta Sigma Fraternity and was among the inaugural pledges of the VCU chapter.
In addition to his wife, survivors include his son, Preddy D. Ray Jr.; a daughter, Maya E. Ray; three brothers, Obie A. Ray, Victor R. Ray and Waverly E. Ray; two sisters, Brenda Ray Taylor and Carolyn R. Solomon; and two grandchildren.