Rev. Clifford B. Chambliss Jr. dies at 81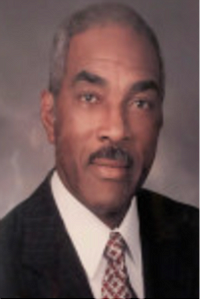 The Rev. Clifford Boss Chambliss Jr. was just 25 when he was tapped to lead a new job training initiative that more senior Black ministers were organizing to help people find work and escape poverty.
Newly graduated from the Virginia Union University seminary, Rev. Chambliss seized the opportunity he was offered in 1967.
Over the next three decades, he would transform the Richmond Opportunities Industrialization Center into one of the largest Black employment assistance programs in the Richmond area — creating a fresh opportunity for the unemployed and underemployed to find success.
The Suffolk-born minister, who a year later also was installed as the ninth pastor of Springfield Baptist Church in Henrico County, enabled more than 20,000 youths and adults to change their lives by preparing them for work in construction trades, offices and factories, and in food service and retail stores.
"He believed that the best social program was employment that offered men and women, dads and moms, the ability to support their families," said Cassandra Calender-Ray, a former OIC employee who now is executive director of the adoption program Virginia One Church, One Child.
Rev. Chambliss led the OIC for 33 years, but left in 2001 after the city's leadership pulled financial support from the program. He would later see the program reborn in 2014 under then-Mayor Dwight C. Jones as the city Office of Community Wealth Building, though on a smaller scale and without any mention of the OIC.
Rev. Chambliss'impact on Richmond through the OIC and other civic endeavors is being remembered following his death Thursday, March 9, 2023. He was 81.
Family and friends celebrated his life Saturday, March 18, at GarlandAvenue Baptist Church, where he served as pastor from 2001 to 2011 after stepping down from the pulpit at Springfield Baptist after 32 years of service.
The OIC was a self-help program that was energized by the new employment opportunities for Black people that opened following the passage of the 1964 Civil Rights Act and the 1965 Voting Rights Act.
Black churches across the country were galvanized by the training program that the Rev. Leon H. Sullivan launched in Philadelphia in 1965, and Richmond was one 63 communities where church leaders sought to emulate the Sullivan model and affiliate with a program that is largely forgotten.
Under a board that included some of the now deceased giants of Richmond ministry, notably the Revs. Robert L. Taylor and Bernard S. Giles, Rev. Chambliss, a Shaw University graduate, sought to build a program that would allow both adults and youths to train and benefit from the wide array of job possibilities that were now within their reach.
After outgrowing its first location on Belvidere Street near Monroe Park, OIC found a permanent home at 21 E. Leigh St., a then vacant 1909 school building that initially housed Armstrong High School.
In reflections at Rev. Chambliss' funeral, Ms. Calender-Ray recalled "serving more than 1,700 students in the Summer Youth Employment Training Program. We engaged youth in the program by going to the schools to enlist them; we didn't wait for them to come to us."
Ms. Calender-Ray also noted that OIC became a place where dropouts could earn their high school equivalency degree with a heaping helping of Black history.
Rev. Chambliss "knew that self-worth comes from knowing who you are and where you came from," she said.
In his role as executive director, Rev. Chambliss stressed to the staff the importance of their work in helping people reach self-sufficiency, she said.
During his tenure at OIC, Rev. Chambliss also led the first ever yearly cleanups of the Cannon Creek Greenway along the Richmond-Henrico Turnpike, seeing a North Side gem instead of the informal, illegal dumping ground that it had become, Ms. Calender-Ray said.
In partnership with the Richmond Department of Public of Works, each summer Rev. Chambliss would enlist adults and youths from the OIC to clean out the rubbish, mattresses, tires and other debris, an initiative that was forgotten and never credited by the time City Hall got around to turning the 1.9-mile greenway into a walking and biking trail and park space he had envisioned.
Rev. Chambliss also served on the board of the Congress of National Black Churches, was a past president of the Henrico Ministers' Fellowship and a longtime member of the Baptist Ministers'Conference of Richmond and Vicinity, the Jackson Ward and Vicinity Clergy Association and the American Baptist Churches of the South Ministers' Conference.
He served on the state Minority Economic Development Advisory Committee under Gov. Linwood Holton and was a member of the Governor's Job Training Coordinating Council during the tenures of Govs. Gerald L. Baliles and L. Douglas Wilder.
Rev. Chambliss also was a former board member of the North Richmond YMCA and the Bethlehem Community Center, and was a past president of the Historic Jackson Ward Association.
He also served as a jury commissioner for the Richmond Circuit Court, and was a 62-year member of Kappa Alpha Psi Fraternity, which he joined while attending Shaw University.
Survivors include his wife of 40 years, Nancy G. Chambliss; three children, Clifford B. Chambliss III, Melanie L. Chambliss and Bryant G. Chambliss; and six sisters, Edna Thompson, Exyie Ryder, Wilma Jones, Varese Swan, Margaret Edwards and Lynnette Horne-Hardt.