Personality: Barry S. Watkins
Spotlight on board chairman of the Virginia Capital Trail Foundation
5/7/2020, 6 p.m.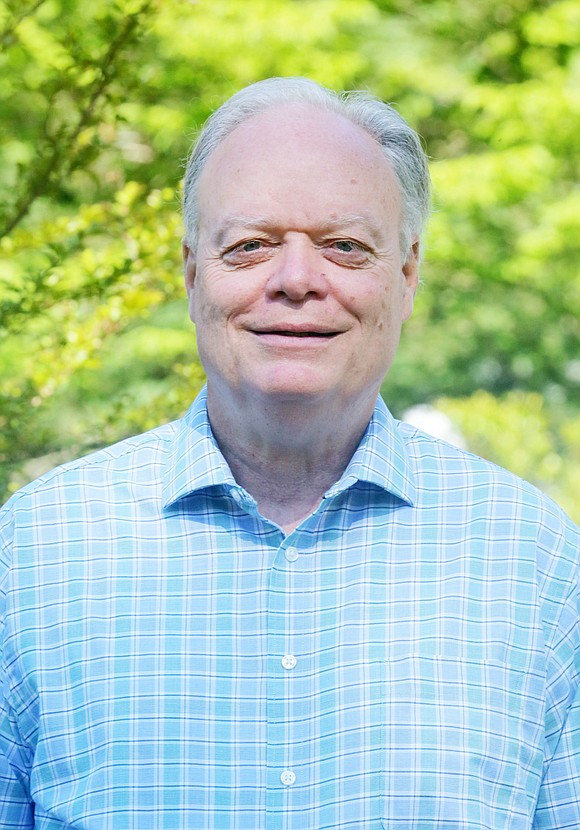 For now, Mr. Watkins and the foundation are intent on keeping the trail open and safe for everyone who wants to use it, especially during the pandemic.
"The Capital Trail enables people from all walks of life to enjoy the great outdoors in a beautiful scenic area," Mr. Watkins says.
Meet an advocate for a community treasure and this week's Personality, Barry S. Watkins:
Occupation: Retired YMCA executive.
Date and place of birth: June 8 in Lynchburg.
Current residence: Henrico County
Education: Bachelor's degree in English, University of Richmond, and master's in social work, with an emphasis in administration and planning, University of Tennessee.
Family: Wife, Lois Gilmore Watkins; two adult daughters and one grandchild.
No. 1 volunteer position: Chairman, Board of Directors of the Virginia Capital Trail Foundation.
When and why Virginia Capital Trail Foundation was founded: Founded in September 2004, the VCTF became a nonprofit in 2005. In 2008, ground was broken for the trail. Thankfully, local leaders envisioned a great recreational and economic development opportunity to connect two historic capitals – Richmond and Williamsburg – in a 51.7- mile paved pedestrian and bicycle trail along state Route 5.
Names of founders: Founders included Whittington Clement, Jon Lug- bill, Mark Merhige and Jay Paul.
When elected and length of term: I was elected to the board of directors in 2017. Terms are for two years, but elected members can serve up to a total of six years before they rotate off for at least a year. I became board chairman in September 2018 and currently serve on the Governance and Fundraising committees.
Why I became involved with the VCTF: It is an opportunity to serve and support an incredible enhancement to the region.
What the VCTF means to me: The Virginia Capital Trail is one of the greatest recreational amenities in our region. The foundation is an excellent public/private partnership serving recreational and transportation needs for all, as well as providing social connection. The trail helps provide a means of economic development as well as a means of connection for individuals, friends, families and localities.
VCTF mission: The VCTF exists to protect, promote and enhance the Virginia Capital Trail and to serve as a resource, community builder and connector to other trails throughout the Commonwealth.
No. 1 objective: To promote and maintain a first-class trail open to all while connecting it throughout the Commonwealth.
Strategy for achieving it: We are working on completing a three- year strategic plan. There are three main priorities we are refining with strategy development: 1) Ensure that the Virginia Capital Trail continues to be an excellent recreational and transportation infrastructure in the region; 2) Expand trail usage and ensure that the Virginia Capital Trail is open to all; and 3) Establish a framework for regional trail development.
We could do more if: It would be easy to say more money, but to take this question a little deeper, we could do more if we had a network of trails throughout the state that were interconnected to the Capital Trail. This trail system would lead to increased users, programs and events in our region. It also would enhance transportation opportunities.