Personality: Rahmah T. Johnson
Spotlight on Richmond Public Schools Teacher of the Year
5/14/2020, 6 p.m.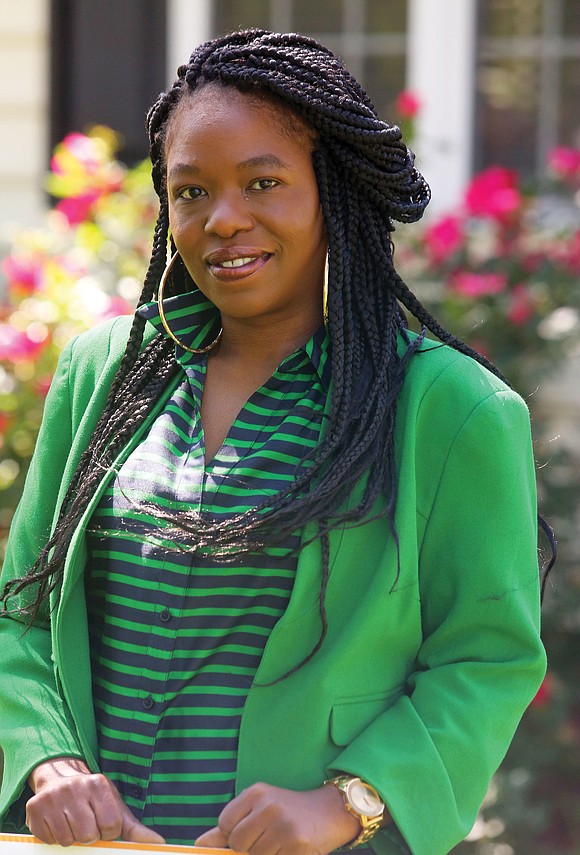 Following that, she moved to Richmond Public Schools, where she worked for 10 years before moving to the counseling staff at Thomas Jefferson High School four years ago.
"I am always thinking of new and innovative ways to be different with our students," Ms. Johnson says.
She believes and practices leadership every day with students and faculty.
Cherita Sears, principal of Thomas Jefferson High School, calls Ms. Johnson "bossy," adding, "She keeps the faculty on their toes."
"She is out there every single day making sure our students, even during the coronavirus crisis, are OK and doing well," Ms. Sears says. "She is always thinking of ways to do more for our students."
The coronavirus has taken its tolls on schools, which have been shut down statewide under executive order through the end of the academic year to curb the spread of COVID-19. Teachers are challenged to adjust, moving from personal interaction with students to staying connected via technology.
"Social media is a challenge," says Ms. Johnson. "Because of the social separation, I can't detect non-verbal cues or do an emotional temperature check to see how students are doing," she said.
"I can read people's emotions without them even saying a word," she continues. "Now I can't hone in on students' social, emotional and health needs to make sure they are OK."
Despite the present pandemic, Ms. Johnson has a bright outlook for her own future and that of her students.
"I want to help students become who they aspire to become while overcoming obstacles," Ms. Johnson says. "I want to plant seeds for others coming behind today's students I counsel and encounter every day," she says. "This is the driving force and motivation behind my success as an educator."
Meet Richmond's top educator and this week's Personality,
Rahmah T. Johnson:
Latest accomplishment: Richmond Public Schools 2020 Teacher of the Year.
Date and place of birth: Feb. 2 in Orange, N.J.
Current residence: Richmond's North Side.
Alma maters: Bachelor's in sociology, Virginia State University, 1999; master's in school counseling, VSU, 2001; and educational specialist in counseling leadership, University of West Alabama, 2013.
Family: Brother, Shariff Johnson, and eight nieces and nephews.
Occupation: Professional school counselor, Thomas Jefferson High School.
How long I've been a counselor: From 2003 to the present.
Reaction to top teacher award news: Flabbergasted, awe and shock.
How I got the news: I was surprised by the superintendent, the mayor, my principal and chair of the School Board at my front door.
Why I became a counselor: I wanted a career that would allow me to give love, be passionate and provide genuine care like I witnessed growing up.
My counseling philosophy: To foster learning, build knowl- edge, skills and abilities to provide a strong foundation that is rewarding and meaningful to my students. I believe that we are motivated by our past and not victims of it, and that we, as individuals, determine our own unique style of life.
Describe how teaching with students has continued during the COVID-19 shutdown: The buildings are physically closed but learning must continue. Although in a different setting, the children are still being challenged academically through online learning platforms.