Ready to reopen
Va. businesses, churches and some restaurants are poised to open on Friday under state guidelines despite VLBC's opposition
George Copeland Jr. | 5/14/2020, 6 p.m.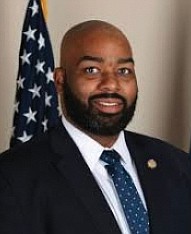 Editor's Note: In a major change that took place after publication of the May 14-16 edition of the Free Press, businesses in the city of Richmond will not reopen on Friday, May 15. At the request of Mayor Levar M. Stoney, Gov. Ralph S. Northam issued a new executive order extending business closures in Richmond until at least Thursday, May 28. The order, released about 5:15 p.m. Thursday, May 14, also included Accomack County on Virginia's Eastern Shore, which also requested to delay openings. In the Richmond area, businesses in Henrico, Chesterfield and Hanover counties, however, can reopen Friday under Phase One of the governor's guidelines. Government leaders in those three counties submitted a letter to Gov. Northam rejecting any delay in opening.
Virginia is on track to reopen businesses on Friday, May 15, despite concerns and criticism from the Virginia Legislative Black Caucus and others about the potential risks and about the state's ability to safely restart the economy everywhere except in Northern Virginia.
Richmond Mayor Levar M. Stoney is among those expressing concern about reopening with the coronavirus still active, although as of Wednesday, he and other regional officials had not sought authority to prevent restaurants, barbershops, beauty salons and other businesses to begin welcoming customers again.
In a letter to Gov. Ralph S. Northam on Wednesday, the VLBC, led by Henrico Delegate Lamont Bagby, strongly opposed the reopening, pointing to a lack of "adequate medical, economic and workplace infrastructure" and the outsized impact the virus has had on African-American and Latino communities.
The caucus called for "an equity-focused plan" that addresses those problems before moving forward.
"While we understand that non-essential business closures and stay-at-home orders have taken a substantial toll on our Commonwealth's economy," the VLBC noted in the statement, "these concerns must be weighed against the substantial negative impacts on many Virginians, especially black Virginians" and other non-white communities.
"Implementing Phase One (of the state re-opening plan) without properly addressing this issue will lead to chaos and confusion, resulting in Virginians who have already fallen through the cracks of our system to only fall deeper," the letter stated. "Many Virginians, especially black Virginians and Virginians of color, will be faced with a false choice:
Either go back to work under unsafe work conditions, putting themselves and their families in danger, or risk losing income and possibly unemployment benefits that are essential to meet basic needs ..."
"We particularly ask for a plan that explicitly considers and confronts current and potential growth in racial disparities, and the needs and safety of underserved and vulnerable populations in Virginia," the caucus wrote.
Phase One of Gov. Northam's Forward Virginia Plan begins with a transition from the state's stay-at-home order to a "safer at home" initiative. That new initiative allows restaurants to open their outdoor seating areas at 50 percent capacity, places of worship to reopen using only 50 percent of their seating capacity and other health and safety requirements for personal grooming establishments such as barbershops and hair salons.
Social distancing and teleworking continue to be encouraged under the reopening initiative, with face coverings recommended for those in public and mandatory for certain businesses. More vulnerable residents — senior citizens and those with underlying health conditions — are encouraged to remain at home.
The ban on gatherings of 10 or more people remains in effect under Phase One, with beaches open only for exercise and fishing.
Businesses and establishments unable to meet the requirements must remain closed, the governor said.
"This virus hasn't gone away," Gov. Northam said during his media update on Monday. "Moving forward requires all of us acting responsibly."
As of Wednesday, 26,746 positive COVID-19 cases and 927 deaths had been identified, according to the Virginia Department of Health. Dr. M. Norman Oliver, the state's health commissioner, said testing has revealed 4,337 cases and 221 deaths among African-Americans, comprising 23 percent of the cases and 25 percent of the deaths in cases for which racial and ethnic data is available.
Likewise, the Latino community in Virginia also has been disproportionately hit by the coronavirus, Dr. Oliver said, with 7,711 positive cases and 73 deaths. Latinos represent 43 percent of the positive cases and 10 percent of the deaths for which race and ethnicity information is available, he said.
Northern Virginia will not be part of Friday's reopening. At the request of 13 localities in that region, Gov. Northam signed an executive order Tuesday delaying the Phase One reopening to May 28 to give them time to increase testing and show that the rate of positive cases has declined over two weeks.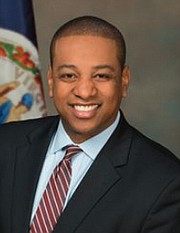 Still, the delay for Northern Virginia illustrates the precarious nature of the reopening due to the coronavirus' presence in the Commonwealth and the challenges still present.
On Tuesday, Lt. Gov. Justin E. Fairfax sent a letter to Gov. Northam proposing a COVID-19 Racial Disparities Task Force to address concerns about the virus' impact on African-American and Latino communities. As of Wednesday, the governor had not responded.
Both the VLBC and state Attorney General Mark R. Herring also have expressed concern over the continued lack of protection for essential workers, particularly those in meat and poultry plants, grocery stores and working in home health care. A significant number of workers in those categories are people of color.
Another point of concern is the state's ability to ramp up testing, both to ensure cases and outbreaks are caught and prevented, and to meet the requirements necessary to continue to the second and third phases of the state's reopening plan.
While testing has increased but not reached the governor's stated goal of 10,000 individuals a day, data from the Johns Hopkins Coronavirus Resource Center and the Kaiser Family Foundation show Virginia has the third lowest testing rate in the country.
That has aroused the concern of two members of Virginia's congressional delegation—U.S. Sen. Mark R. Warner and 3rd District Rep. Robert C. "Bobby" Scott – who issued statements earlier this week.
As part of the effort to address this matter, Gov. Northam announced that $650 million in federal CARES Act funds will be sent to localities across Virginia. He urged localities to use the money to increase COVID-19 testing and to employ more people as contact tracers.
Dr. Oliver said the state Health Department is hiring 1,300 new contact tracers to meet the goal of having 15 contact tracers for every 100,000 Virginians at the start, based on guidelines from Harvard University researchers. He said those numbers may be increased up to 30 tracers per 100,000 people as needed.
Both Dr. Oliver and Gov. Northam pointed to the potential for a resurgence of COVID-19 cases with the re-opening and cautioned that there could be fresh outbreaks in the summer and fall. They both stressed the need to take a health-first approach over financial considerations.
"Until we get this health crisis behind us, the economy will never recover," Gov. Northam said.