Answering the call
Volunteers with the Virginia Medical Reserve Corps sometimes put their own health on the line to help during the COVID-19 pandemic
Reginald Stuart | 5/21/2020, 5:59 p.m.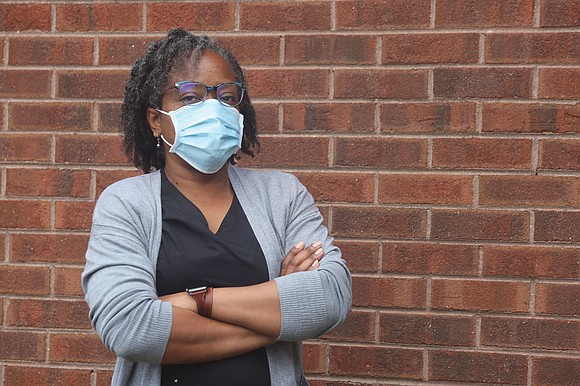 At one free COVID-19 testing site, he was assigned to help register people arriving for the tests. Another time, he served as a contact tracer to help find and notify people who had had contact with someone who tested positive for the virus.
Volunteers can indicate the days and times they are available to help. The state Department of Health does a basic background check on each volunteer, then assigns them based on need and what training they may have. Any volunteer whose assignment brings them in direct contact with people is required to wear personal protection equipment that is provided, including a gown, head covering, gloves, shoe covers and a fitted face shield that meets established health standards.
Volunteers can work call centers, registration at test sites, do contact tracing or work in a community get-the-word-out effort. Volunteers qualified to do medical-related work may be asked to help with the nasal swab tests.
Dr. Veronica Ayala-Sims, a 48-year-old internal medicine physician, initially was assigned as a VMRC volunteer to a health district call center. On another assignment, she was asked to help at a testing center.
"People volunteer for many reasons. People want to give whatever talents they have." said Dr. Ayala-Sims, a mother of two children.
Asked whether she fears being exposed to the virus, Dr. Ayala-Sims said the possibility of exposure hasn't escaped her attention. She said she has a friend who lost a loved one to COVID-19. Still, she said she feels the need to do her part.
"I have an occupation where I could easily be exposed," she said. "The few hours I volunteer is my way of trying to give back."
Many of the people at the free testing sites "may not speak English or have jobs that they are less able to take time off or don't have (health) insurance," she said. "The health department is trying to reach out to people who are most vulnerable."
That makes her work as a volunteer even more critical, she said.
"The disease has shown us we are global."