VCU snags another transfer player, Levi Stockard III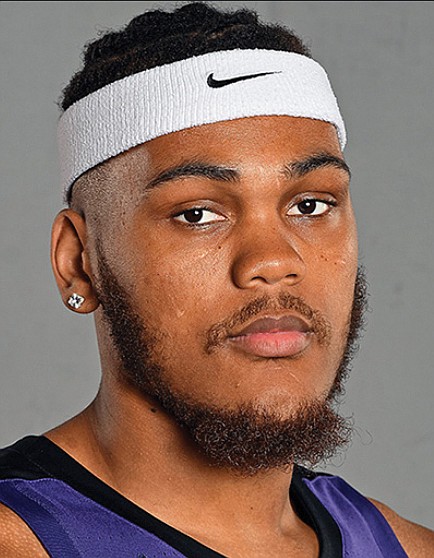 Seems like just about any college basketball story nowadays includes the word "transfer."
Among the latest to pack his bags and jump ship for a new hoops address is Virginia Commonwealth University-bound Levi Stockard III.
The 6-foot-8 Stockard, a native of St. Louis, is transferring to VCU after three seasons at Kansas State University. He will have one season of eligibility as a Ram.
Whether he becomes eligible for the upcoming 2020-21 season was expected to be determined Wednesday, May 20, when the NCAA was to vote on whether to scrap the existing "one year residence rule" requiring undergraduate transfers to sit out a full season. The vote, however, was postponed indefinitely.
If there is no rule change, Stockard then would not become eligible until the 2021-22 season, although there still may be the possibility of a special waiver.
As a junior, Stockard averaged four points and three rebounds for a Kansas State squad that went 11-21. Stockard is one of five Wildcats transferring.
He becomes the second athlete to transfer to VCU this month, following 7-foot-2 Brendan Medley-Bacon who announced he is leaving Coppin State University for the VCU Rams.
On the debit side, VCU's leading scorer and rebounder from the past season, rising senior Marcus Santos-Silva, is transferring to Texas Tech.
The addition of Stockard brings VCU to its maximum of 13 scholarships.
Since the end of the 2019-20 season, nearly 800 players at NCAA Division I schools have placed their names in the transfer portal. That includes about 155 who are classified as "graduate transfers."
VCU will have two returning post players from this past season — 6-foot-8 senior-to-be Corey Douglas and 6-foot-9 rising sophomore Hason Ward.
Meanwhile, VCU Coach Mike Rhoades is very involved with recruitment of a pair of towering local athletes — rising high school seniors 6-foot-10 Roosevelt Wheeler at John Marshall High School and Steward School's 6-foot-11 Efton Reid.