Get out the vote efforts step up this weekend
10/22/2020, 6 p.m.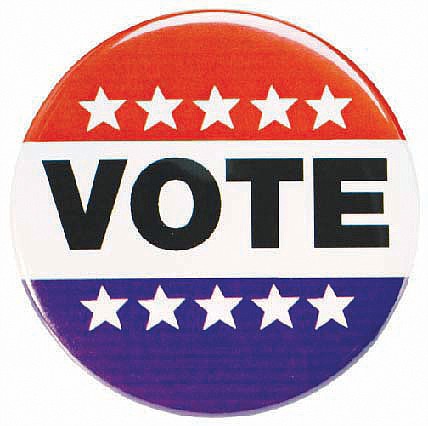 Local organizations and advocacy groups are ramping up efforts to energize voters and get people to the polls in the final days before Election Day.
The Henrico County Alumnae Chapter of Delta Sigma Theta Sorority is hosting "Caravan to the Polls," two weekend events designed to get voters to meet at neighborhood rallying points in their vehicles and join the rally to early voting sites to cast or drop off ballots.
The first event, on Saturday, Oct. 24, is targeting Henrico County voters. A caravan will start at noon at Highland Springs High School and make stops in the Cedar Fork and Creighton Road areas before heading with voters to the Eastern Henrico Government Center, 3820 Nine Mile Road, which will be open until 5 p.m. for people to go inside and vote or to drop off absentee ballots.
A second caravan, also starting from the high school at noon, will head through communities in the Route 5 and New Market Road area before ending at the Eastern Henrico Government Center.
On Saturday, Oct. 31, the Deltas will have a second "Caravan to the Polls," this one targeting voters in New Kent and Charles City County.
That caravan will begin at noon at Food Lion, 9030 Pocahontas Trail, in Providence Forge. It will parade through the community encouraging people to join the caravan to the polls to cast their ballot. The parade will conclude at the Charles City County voter registrar's office, 10900 Courthouse Road in Charles City County.
Details: Shereka Banks, Social Action Committee co-chair, (804) 332-0197 or sherekabanks2016@gmail.com.
The Richmond Alumnae Chapter of Delta Sigma Theta Sorority will be encouraging voters in the city's public housing communities to do their civic duty with a roving car parade 10 a.m. to noon Saturday, Oct. 24.
From 10 a.m. to 2 p.m. Saturday, Oct. 24, the Henrico Ministers Conference, the Henrico Branch NAACP and voter advocates are hosting MOTORVOTE! to provide transportation to get people to the polls in Henrico County to vote or drop off their ballots.
Organizers ask that people who will be driving to the polls, need a ride to the polls or are willing to take a rider fill out a form at http://tinyurl.com/motorvote2020.
Details: Call (804) 833-1405 or (804) 404-9713, or email p1wisecrawley@gmail.com or contact.henrico.naacp@gmail.com.
From 1:30 to 3 p.m. Sunday, Oct. 25, a Socially Distanced Voting Rally will be held outside Bateau Restaurant, 301 Virginia St., on the Canal Walk to encourage people to get out and vote.
Dr. Harry Watkins, a political scientist and owner of the restaurant, said that information about the state constitutional amendments on the ballot will be distributed, along with information about polling places.
Assistance will be provided for people to electronically check their registration status.
Several elected officials and candidates are expected to attend, along with former NFL standout and ESPN sports analyst Michael Robinson.