Levar M. Stoney for mayor
10/22/2020, 6 p.m.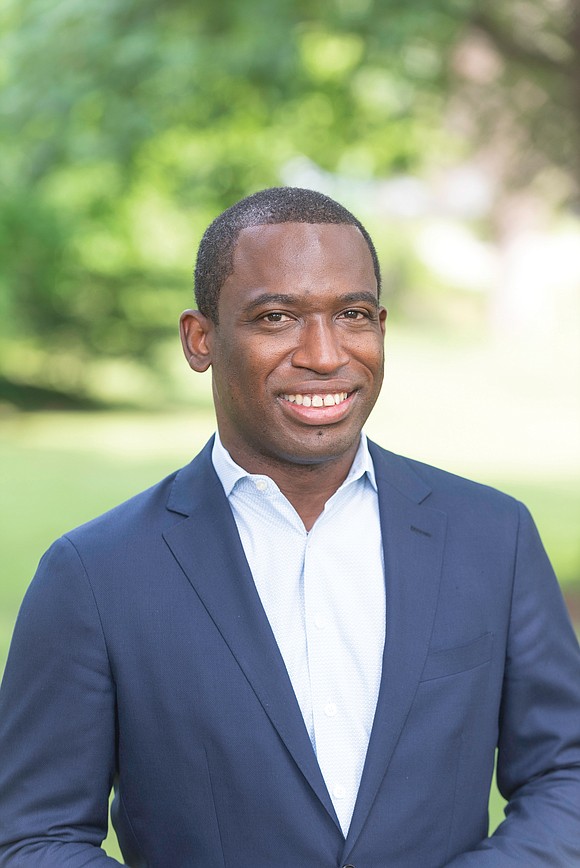 Richmond is at a crossroads — brought to this point by the impact of the COVID-19 pandemic and the summer of protests calling for racial justice after George Floyd's death in Minneapolis and capped by the removal of the racist Confederate statues that have weighed our city down for far too long.
Still, the question remains: Are we going to move forward as a city, or are we going to remain mired in the past?
We believe that Mayor Levar M. Stoney is the best of the five candidates who can take Richmond forward.
We acknowledge that four years ago when Mr. Stoney first ran for mayor, we endorsed another candidate whom we believed had the experience and track record to be successful. But Mayor Stoney won that election in 2016 and has shown substantive growth during his tenure that we believe qualifies him to lead our city during this next important chapter.
These next years in the city will be critical, with the pandemic and the protests causing Richmonders to truly see the gaps in health status and health access, education, home ownership, wealth and other opportunities that exist in our community.
It is critical that Richmond's next mayor not only sees and understands these issues, but also moves deftly and directly to address them.
We believe Mayor Stoney is the one to do that.
In a virtual editorial board meeting with the Richmond Free Press, Mayor Stoney talked about how Richmond would have squandered this critical opportunity if we are the same in 10 years.
Absent a federal playbook to guide the nation through the pandemic, Mayor Stoney has done an admirable job leading the city's efforts to distribute personal protective equipment and to target testing
in communities that have suffered disproportionately with coronavirus; providing free hotel rooms to first responders, essential workers and others who couldn't quarantine safely at home; directing federal CARES Act money to businesses impacted by the shutdown, offering eviction diversion and mortgage relief; and ensuring nutrition programs would continue through the schools for the most vulnerable families.
During the protests, he also had the courage to use his emergency powers to remove the offensive city-owned Confederate statues from Monument Avenue and elsewhere around Richmond before someone got hurt trying to take them down.
Aside from the pandemic, Mayor Stoney has achieved a great deal for the city during his time in office. He led the effort to build three new schools, to pave roads, to get the city on a more firm financial footing and to address issues of poverty and homelessness.
His biggest stumbling block has been his fidelity to corporate interests controlled by people who live outside the city, which led him to push the wrong-headed $1.5 billion plan by the Navy Hill Development Corp. to build a new Coliseum and develop parts of Downtown that ultimately would have burdened Richmond taxpayers for years to come.
We are happy that project was rejected by City Council. We also hope that Mayor Stoney has learned from that mistake and will be more community-oriented and transparent in future development plans. We believe he understands better that while corporate interests and community interests can co-exist, his priority is to the people he is elected to represent.
We believe Mayor Stoney has the drive and ability Richmond needs to move forward in the next four years.
We have been impressed during this mayoral campaign by candidate Alexsis Rodgers, the 29-year- old state director of the National Domestic Workers Alliance. She is thoughtful and well-reasoned in her positions and we look forward to her contributions to our city in the future.
We also value the energy of candidate Kimberly B. "Kim" Gray, who has given up her City Council seat to run for mayor. She has brought a wealth of insight and service to the city, particularly on education-related issues. We hope that she will continue to speak up and speak out on the issues.