Photographer Richard L. Swann dies at 85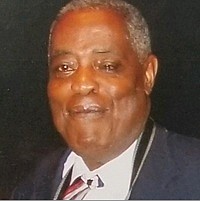 Richard Leon Swann turned his youthful passion for taking photos into a photography career that spanned nearly 60 years and provided lasting memories for untold numbers of Richmond residents.
A Richmond native, Mr. Swann began his love affair with the camera after getting his first one when he was around 9 years old, said his cousin, Ethel M. Evans of Richmond.
"He took pictures 24/7," said his niece, Dorothy Allen of Randallstown, Md.
With a warm manner that put people at ease, Mr. Swann got his professional start after graduating from Armstrong High School in the early 1950s and became a constant presence in documenting people, activities and affairs in the Black community until failing health forced him to retire around 2010.
During his career, Mr. Swann mostly worked in Richmond, although he spent several years in Baltimore, Ms. Allen said.
He provided photo coverage for weekly newspapers, including the Baltimore and Richmond Afro-American and The Voice. He photographed weddings, tooks portraits of children and class photos at city schools, provided coverage of church events and was a regular cameraman at social events.
He was long associated with two other now deceased Richmond news and freelance photographers, Ernest Moore Sr. and Waverly L. Williams Sr., and for decades was based at Mr. Williams' photography studio in Jackson Ward.
Mr. Swann, who had battled illness in recent years, died Friday, Aug. 28, 2020, in an area nursing home. He was 85.
The family will plan a memorial service after the pandemic.
Mr. Swann was a longtime member of Hood Temple A.M.E. Zion Church in Jackson Ward.
In addition to his cousin and niece, survivors include his daughter, Aileen N. Chase of Washington, D.C.