Georgia Bulldogs racial barrier breaker Ronnie Hogue dies at 69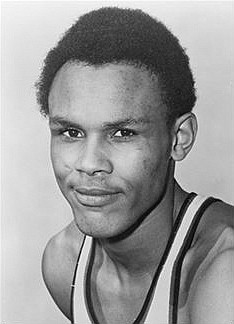 Ronnie Hogue, the University of Georgia's first Black scholarship basketball player, died Friday, Sept. 18, 2020. He was 69.
Mr. Hogue scored 1,367 points in three varsity seasons — 1971, 1972 and 1973 — for the Bulldogs and finished with a 17.8 scoring average. He made the All- Southeast Conference team as a junior when he averaged 20.5 points.
The guard-forward scored 46 points (hitting 20 of 23 field goals) in a December 1971 game against Louisiana State University in Athens, Ga.
He preceded his varsity career by averaging 19.1 points on the Georgia freshman squad in 1969-70. Freshmen were not eligible for varsity play then.
A native of Washington and graduate of McKinley Tech High School, Mr. Hogue was a seventh round NBA draft selection by the Washington Bullets.