School Board moves ahead on day care plans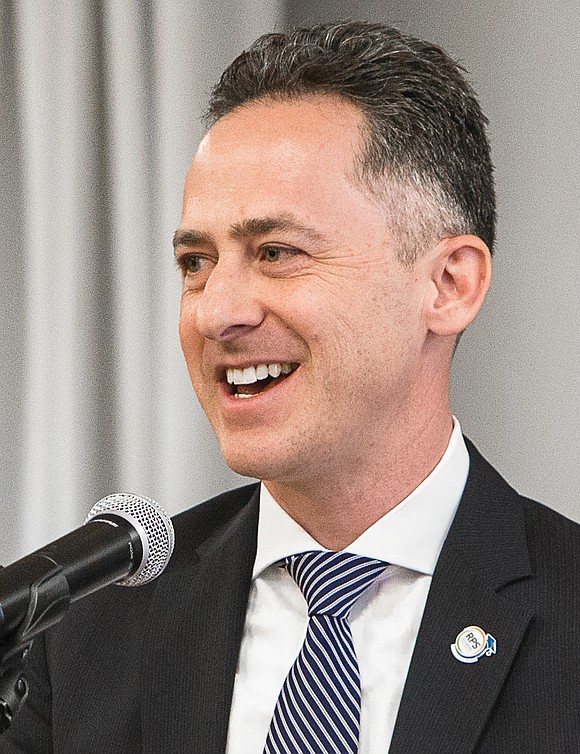 The Richmond School Board is moving ahead with plans for five schools to open for day care for families that will be provided by three outside organizations.
Superintendent Jason Kamras presented a draft memorandum of understanding to the School Board on Monday night that would be used with three day care providers — Peter Paul Development Center, the Greater Richmond YMCA and Richmond Behavioral Health Authority.
The MOU, drafted by RPS attorney Jonnell Lilly, outlines the terms, conditions and responsibilities for the school system as well as for the organizations. According to the draft, RPS will not assume any additional liabilities or run the day care programs that will have 100 slots in each of five schools — Huguenot High, Martin Luther King Jr. Middle School and Linwood Holton, Miles Jones and Blackwell elementary schools.
"If we can get consensus, the district, within in the next two weeks, may be able to get the child care centers up and running in earnest," Mr. Kamras said. "I would like to settle the matter and not delay another two weeks before taking further steps."
School Board Vice Chair Cheryl Burke, 7th District, thanked Ms. Lilly for including in the MOU the board's most important items. Those items included that priority be given to the children whose parents are considered essential workers; that two-thirds of the day care slots be made available at no cost to families who qualify for Medicaid or Supplemental Nutrition Assistance Program or Temporary Assistance for Needy Families benefits; that RPS arrange for breakfast and lunch distribution for the children; that the registration process include diversity; and that the organizations be responsible for daily coronavirus testing of children in the program, as well as for all cleaning and any health liabilities.
"We (RPS) have a lot of children needing that support," Ms. Burke said as she and the board agreed to move forward.
In other matters, the RPS administration proposed a shorter virtual school day with less screen time in response to parents' and teachers' concerns about children's health with the online learning.
The School Board heard from teachers, parents and students via letters and Zoom about students' mental exhaustion caused by prolonged virtual learning, particularly for youngsters in elementary school.
With all classes starting at 9:15 a.m., Mr. Kamras proposed changes to include a shorter day for kindergarten through second grade, with on-screen instruction with teachers only in the morning followed by small group and individual work in the afternoon ending by 2:30 p.m.
Under the proposal, grades 3 through 5 would have a similar schedule, with two or more 10-minute morning breaks and a lunch and recess period from 11:50 a.m. to 12:30 p.m. The day would end at 3:30 p.m.
Middle school students' six period schedule would be reduced to four, with a 15-minute break in the morning and the afternoon. The day would end at 4 p.m.
High school students would also have four periods — 90 minute each — split into on-screen and off-screen portions. The day would end at 4 p.m.
RPS plans to send surveys about the proposed schedule change to families later this week.