Anna Wilson helps Stanford advance in NCAA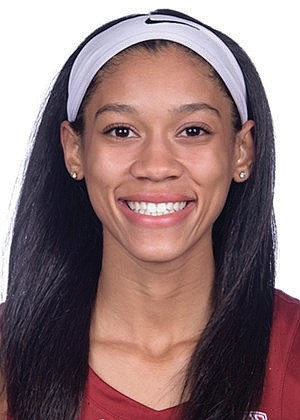 Anna Wilson didn't disappoint her big brother.
With Russell Wilson cheering enthusiastically from the bleachers, Anna put on a show with Stanford University's NCAA Tournament Sweet 16 win over Missouri State University 89-62 in San Antonio last Sunday. The 5-foot-9 redshirt senior had 13 points, six rebounds, three steals and two assists as The Cardinal advanced to the Elite Eight.
Stanford was to play Louisville Tuesday night in the Alamo Region final. A win would send Stanford to its 14th Final Four.
Wilson, who was the Pac-19 Co-Defensive Player of the Year, has started all 30 games for Stanford this season, averaging about five points.
The daughter of Tammy Wilson and the late Harrison B. Wilson III of Richmond, Anna starred at Collegiate School in Western Henrico prior to transferring to Bellevue High near Seattle as a senior.
Russell Wilson also starred at Collegiate before achieving fame at North Carolina State and the University of Wisconsin. He is currently the quarterback of the NFL Seattle Seahawks.