VUU Choir to perform at Youngkin inauguration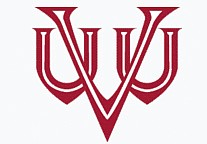 The Virginia Union University Choir has been invited to sing during inaugural activities for Republican Gov.-elect Glenn A. Youngkin.
A post on the university's Instagram site announced this week that the choir was invited to sing at a black-tie candlelight dinner on Friday, Jan. 14, and during the inauguration on Saturday, Jan. 15.
Gov.-elect Youngkin will be sworn in during a ceremony Jan. 15 at the State Capitol as Virginia's 74th governor and the first Republican elected to the office since 2009.
The ticketed black-tie dinner will be held the evening before at the Science Museum of Virginia.
University officials declined to provide further details when contacted Tuesday by the Free Press.
During a campaign stop in late July, Gov.-elect Youngkin used the L. Douglas Wilder Library and Learning Resource Center on the VUU campus as a backdrop to announce his plans for allocating $4.3 billion in federal American Rescue Plan Act funds expected to come to Virginia.
Among his education proposals was allocating $100 million to boost funding for HBCUs in Virginia, including VUU. Gov.-elect Youngkin also visited Virginia State University, Hampton University and Norfolk State University during the campaign, but it is not clear if he visited Virginia University of Lynchburg, another of the five HBCUs in the state.