Free COVID-19 testing
2/18/2021, 6 p.m.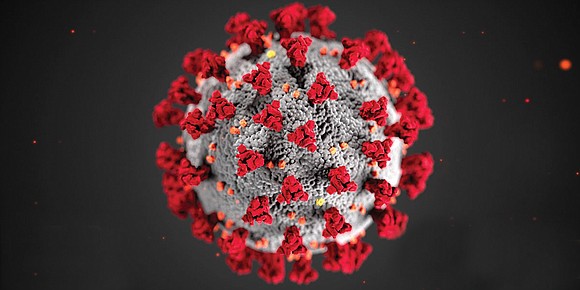 Free community testing for COVID-19 continues.
The Richmond and Henrico County health districts are offering testing at the following locations:
• Friday, Feb. 19, 1 to 3 p.m. Eastern Henrico Health Department, 1400 N. Laburnum Ave., in Eastern Henrico. Drive-thru testing.
• Thursday, Feb. 25, 1 to 3 p.m. Second Baptist Church, of South Richmond, 3300 Broad Rock Blvd. in South Side. Drive-thru testing.
Appointments are encouraged by calling the Richmond and Henrico COVID-19 Hotline at (804) 205-3501 from 8 a.m. to 5 p.m. Monday through Friday, or by registering online at https://bit.ly/RHHDCOVID.
Testing will be offered while test supplies last.
The Chesterfield County Health Department also is offering free COVID-19 testing at the following locations:
Second Baptist Church, 5100 W. Hundred Road, Chester, 1 to 3 p.m. Monday, Feb. 22.
St. Augustine Catholic Church, 4400 Beulah Road, North Chesterfield, 1 to 3 p.m. Wednesday, Feb. 24.
Walmsley United Methodist Church, 2950 Walmsley Blvd., 10 a.m. to noon, Thursday, Feb. 25.
Testing is free, and no reservations or registration are necessary.
Details: Chesterfield County Health Department at (804) 318-8207.
Want a COVID-19 vaccine?
Contact the new statewide COVID-19 Vaccination Pre- Registration System at vaccinate.virginia.gov or by calling 877-VAX-IN-VA.
The call center is open 8 a.m. to 8 p.m. seven days a week to help people pre-register by phone or to answer questions about the vaccine. The call center has English- and Spanish- speaking agents and a callback service to help people in more than 100 other languages.
Additionally, TTY service is available to help people who are deaf or hard of hearing.
Dentists, dental students and other health professionals now will be allowed to administer COVID-19 vaccines under emergency legislation passed by the General Assembly and signed on Wednesday by Gov. Ralph S. Northam.
Under the measure, the Virginia Department of Health is required to establish a process for the professionals and for facilities like dental offices to be approved as a COVID-19 vaccine administration site.
In early January, the Virginia Dental Association, which represents more than 3,900 dentists across the state, urged the governor to allow dentists to help administer the vaccine. The measure, sponsored by Henrico Delegate Lamont Bagby of Henrico, chairman of the Virginia Legislative Black Caucus, and Henrico Sen. Siobhan S. Dunnavant, also permits any qualified and available health care provider to volunteer to help with vaccine administration.
The emergency legislation is aimed at more quickly expanding vaccination efforts in the state as the number of positive cases of the potentially fatal virus continue to rise.
State health officials reported 555,592 total cases of COVID-19 in Virginia, along with 23,179 hospitalizations and 7,075 deaths.
The good news: The seven-day positivity rate has dropped to 8.7 percent.
As of Wednesday, 1,427,750 total doses of the vaccine have been administered across Virginia, with 12.4 percent of the state's population now having received at least one dose. Two doses are required for full vaccination; 366,058 people in the state have been fully vaccinated, officials said.
The recent snow, ice, rain and power outages have forced the cancellation of some recent COVID-19 testing and vaccination events in Metro Richmond and across the state. With the threat of inclement weather forecast for Thursday and Friday, at least one vaccination event for Thursday was canceled in Chesterfield for people scheduled to receive their second doses. Officials were working Wednesday to reschedule those appointments.

According to state data, African-Americans comprised 21.7 percent of cases statewide and 23.8 percent of deaths for which ethnic and racial data is available, while Latinos made up 17.3 percent of the cases and 7.2 percent of deaths.