Trailblazing gymnast Dianne Durham succumbs at 52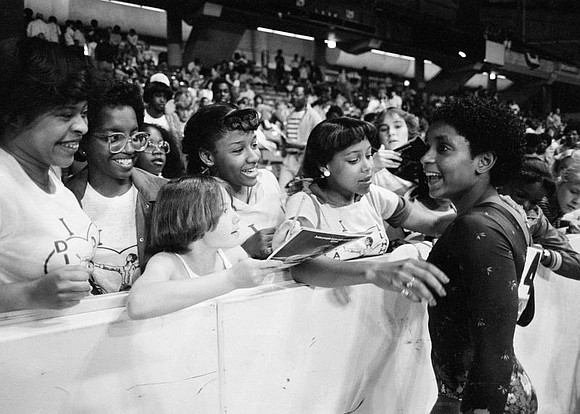 Trailblazing gymnast Dianne Durham has died.
She was 52 and died Thursday, Feb. 4, 2021, in a Chicago hospital surrounded by family.
A native of Gary, Ind., Ms. Durham was the first Black athlete to win the USA Gymnastics National Championships all-round title in 1983 in Chicago.
"We are heartbroken," said USA Gymnastics Chief Executive Officer Li Li Leung. "Dianne opened doors for generations of gymnasts. Her legacy lives on every day in gyms across the country."
Ms. Durham's achievements paved the way for such future Olympic gold medalists as Simone Biles, Gabby Douglas and Dominique Dawes.
Coached by Béla Károlyi as a teenager, Ms. Durham broke into national-level gymnastics in 1981 by winning the U.S. junior elite title. She successfully defended that crown in 1982.
Injuries prevented her from making the U.S. Olympic Team in 1984.
Following retirement from competition in 1985, she went on to become a judge, coach and motivational speaker.