Doris E. Day, a longtime educator and librarian, dies at 71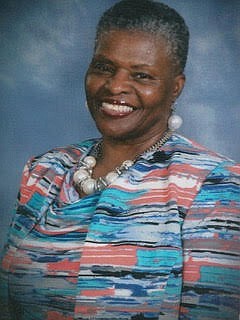 Doris Day influenced the lives of thousands of children as a teacher and school librarian for more than 40 years in Richmond and Chesterfield County.
While childless herself, her significant role in the lives of area children is being remembered following her death Monday, Dec. 28, 2020. She was 71.
Family and friends celebrated her life Saturday, Jan. 9, at Fifth Baptist Church, where she was active in a variety of roles.
The youngest of seven children in a family from Harlem, N.Y., she came to Richmond to attend Virginia Union University and made Richmond her home.
After graduating, she started her teaching career in Michigan in 1972, but quickly returned to her adopted city.
Ms. Day, who later earned a master's degree in 1982 from the University of Virginia, served as a classroom teacher and reading specialist at Boushall and Chandler middle schools and Armstrong- Kennedy High School in her nearly 25 years with Richmond Public Schools.
In 1998, she joined Chesterfield Public Schools and began teaching sixth-grade English at Providence Middle School. Along with sharing her love of reading, her family said she also engaged her students in annual community service projects and went to student sporting events to cheer them on.
Eleven years later, she left the classroom to become the librarian at Salem Church Elementary School while earning a second master's in library science from Longwood University.
During her five years in that post, she won plaudits for organizing school-wide programs, including the annual book fair. She retired in 2014.
Ms. Day was an ordained deacon at Fifth Baptist Church, served as the superintendent of the Sunday School, moderated mid-day Wednesday Bible study classes and led the Lorraine M. Stewart Women's Ministry.
She also belonged to the regional Bible Study Fellowship and led programs in Colonial Heights as well as classes for middle and high school students and for women.
Her family said she also was known for her style, her infectious laugh, her love of shoes, her ability to organize social events and her homemade cheese grits and cheesecakes.
Ms. Day also was an honorary member of the Richmond Metropolitan Chapter of The Charmettes.
Survivors include four siblings, Cary "Omar" Day, Daniel "Dapper Dan" Day, Deborah Day and Dolores Day-Gilliard.