PayPal names new award for Richmond legend Maggie L. Walker
Jeremy M. Lazarus | 3/25/2021, 6 p.m. | Updated on 3/26/2021, 6:25 p.m.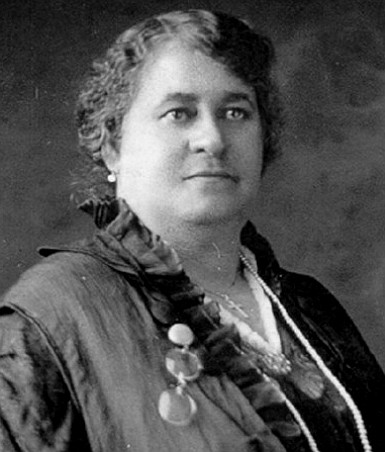 Trailblazing businesswoman Maggie L. Walker sought to empower women in her pioneering efforts in business and banking in Richmond at the turn of the 20th century.
Inspired by her story, online payment system giant PayPal is creating an award named for the legendary Richmonder.
The award is designed to honor inspiring minority women — Black, Asian, Latino, Native American and others — who are leading and advancing economic empowerment as Mrs. Walker did, the company has announced.
The first four winners of the annual award are to be announced in August, also known as National Black Business Month, PayPal stated.
The honorees will include an established leader with an inspiring career who will receive the Maggie Lena Walker Achievement Award and a $50,000 stipend and three up-and-coming individuals who are leading change who each will receive the Maggie Lena Walker Emerging Leader Award and a $20,000 stipend, according to the company.
While the initial winners will be from the United States, the company plans to expand the award to the global community in the future.
PayPal consulted with the family before moving ahead with award.
"This is incredibly exciting," said Liza Mickens, a descendant of Mrs. Walker, who remains best known as the first Black woman to found and serve as president of a U.S. bank.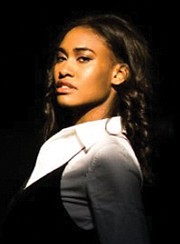 Ms. Mickens serves as the family's spokeswoman and will be part of the selection committee.
"We are ecstatic to see Maggie Walker's legacy so embraced," she said. A champion of women's rights herself and co-founder of VoteEquality that continues to push to enshrine equal rights for women in the U.S. Constitution, the 23-year-old Ms. Mickens believes such national attention for her great-great-grandmother is long overdue, particularly for the work Mrs. Walker did to empower women as the leader of the Independent Order of St. Luke.
In Richmond, Mrs. Walker is well known. Her Jackson Ward home is a national historic site run by the National Park Service and buildings and streets are named for her, as are a community land bank that develops affordable housing and a community employment initiative.
The city also has put up a statue to Mrs. Walker at Adams and Broad streets, the entry to the Jackson Ward community where she was a powerhouse before her death in 1934.
But nationally, Mrs. Walker remains little known and underrepresented in the pantheon of American businesswomen, Ms. Mickens said. Her multiple efforts to advance civil rights and women often go unmentioned, she said.
"A lot of people know about her chartering a bank," Ms. Mickens said. "But her contributions to women's rights and her political work are less well known."
That includes Mrs. Walker's efforts to secure voting rights for women or the fact that she was he first Black woman to run for statewide office in 1921, a year after women secured the vote, Ms. Mickens said, noting that Mrs. Walker ran for superintendent of public education on the Lily Black Republican ticket.
As grand secretary of the Order of St. Luke, Mrs. Walker led the fraternal society in opening a department store a few doors from where her statue now stands and in producing a newspaper, along with creating a bank. She filled a majority of the posts with Black women.
She also helped lead a boycott of the Richmond trolley system after seating was segregated by race. The boycott bankrupted the company.
She also was a founding member of the Richmond Branch NAACP to help fight for civil rights when government-enforced racial segregation was in full flower, Ms. Mickens noted.
Dan Schulman, PayPal's chief executive officer, considers Mrs. Walker a prime example of the impact one person can make and an ideal example for the company in seeking to honor modern sheroes.
"At a time when Black people in the United States were denied opportunities for wealth creation, Maggie Lena Walker made it her life's mission to advocate for economic independence in her community," he stated in explaining why the award is named for her.
"Her story is one of perseverance, dedication and bravery," Mr. Schulman continued.
"In this spirt, we are honoring Mrs. Walker and her contributions through this award program that recognizes women who are leading and advancing economic empowerment in underserved communities."