Broader vision called for in building new Wythe H.S.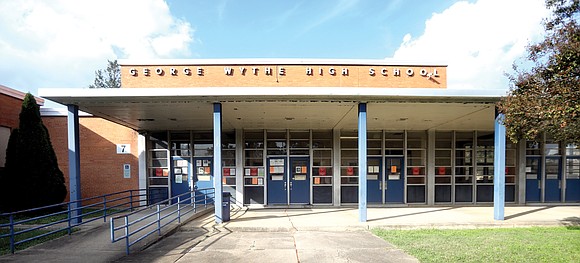 How many new high school seats does Richmond need now and how many will it need in 20 years?
What will instruction look like two decades from now and will the design of the new George Wythe High School accommodate any changes? Should other public services like a library or a health clinic be located at the new building?
These are among the more complex questions that 4th District School Board member Jonathan M. Young sees as unresolved amid the battle over who is to develop the new building — the Richmond School Board or City Hall.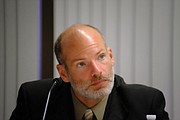 In an interview with the Free Press, Mr. Young said this is the time to start answering such questions rather racing to build an expensive replacement for the decaying, 61-year-old structure that ultimately could lead to regrets down the road.
He said such questions are the reason he believes Richmond Public Schools needs to take charge of the development process, despite sharp criticism from Mayor Levar M. Stoney and some City Council members who believe construction of the new school would move more swiftly if the city controlled the process.
In mid-April, as City Hall prepared to issue a request for proposals for a firm to design a new, 2,000-seat George Wythe building, 3rd District School Board member Kenya Gibson proposed a resolution to restore construction control to the School Board, which had been the norm for 140 years in Richmond until the city insisted on taking control in 2010 when four schools were built.
Like Ms. Gibson, Mr. Young has advocated for a return to school control since 2017, happily joining a majority of School Board members who voted 5-4 to restore that tradition. He is now helping to lead the push to get the school administration to bring on several new employees, including a director of construction and a project manager, to keep the George Wythe project on track for completion in August 2024.
He said the uproar over the board's decision has missed the point. He said the easiest part is to issue a request for an architectural firm.
He noted that Superintendent Jason Kamras' staff could dust off requests issued in the late 1990s when the board built four new schools or borrow a copy of a similar request for proposals from the city or a neighboring jurisdiction and update it with information specific to George Wythe.
"We have an 11-member procurement staff, and I am sure they can handle issuing what amounts to a 14-page document," he said.
But first, he said, the board needs to decide if George Wythe needs 2,000 seats as proposed and whose projected cost the city now believes would be around $140 million, or whether a 1,500-seat school would suffice.
"The proposal for a 2,000-seat George Wythe goes back to 2015 and the Option 5 school facilities plan, which included closing at least one of the North Side high schools that is underused," he said.
He said Richmond has added 26,000 residents in the past 10 years but has yet to see any impact on middle school or high school numbers. At best, he said, middle and high school enrollment has been stagnant for years, leaving several thousand vacant seats in Thomas Jefferson, John Marshall, and Armstrong high schools. Even Richmond Community High School occupies a space that has 450 more seats than it needs.
"We may not need a 2,000-seat high school at this point if the board is not inclined to close one of the underused high schools across the river," Mr. Young said.
He said a 2,000-seat George Wythe would replace the current 1,500-seat school, meaning an additional 500 high school seats would be available in South Side where Huguenot High School already has been replaced with a new 1,400-seat high school.
Along with the projected increase at George Wythe, he noted South Side is on track to get a third high school, a 1,000-seat operation focused on career and technical education that is to open in a former tobacco factory in South Rich- mond that was donated to RPS by Altria in early 2017.
Mr. Young said unlike the current Richmond Technical Center in North Side at which students take one to two classes before returning to their home school, students will spend the day at the former tobacco building. That will mean 1,000 more seats will be vacated in current high schools, he said, particularly at the junior and senior grade levels.
Richmond could see robust or even explosive growth during the next 20 years, according to a rough estimate from Virginia Commonwealth University, but it also could see modest growth with little change in the birth rate or in high school numbers.
Mr. Young said the board also needs to consider trends in instruction that will impact teaching and the way students learn. He said progressive school districts are starting to build schools with flexible walls and other improvements the board needs to consider.
Meanwhile, he said the School Board and City Hall have not begun to discuss the question of locating services in the new building so that it could operate longer hours and be more community friendly.
For years, City Council has called for school buildings that can have multiple uses following the model that Flint, Mich., pioneered to transform their school buildings into community centers. But Richmond's government has done little to realize that vision.
"This new George Wythe is an opportunity to make that happen," Mr. Young said. "Instead of a school library, let's have a new branch of the Richmond Public Library. And there are other city services that could be incorporated.
"Instead of rushing to replace one box with another box, let's take a moment to think through what we really want for this building."