Kattz Angelz to host anti-violence car and motorcycle parade Sept. 25
9/23/2021, 6 p.m.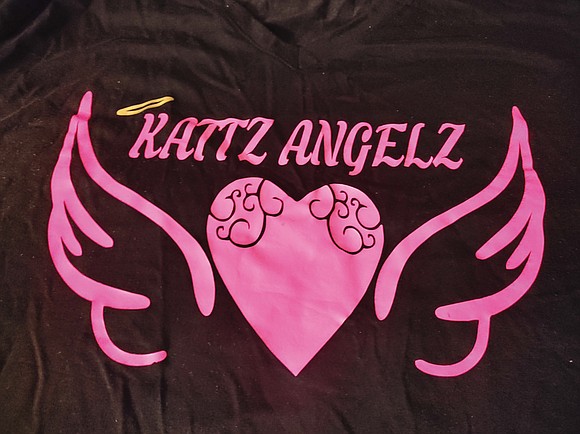 Motorcycles and cars will parade through the city on Saturday, Sept. 25, to promote an end to violence in low-income areas and to raise money for families of victims of shootings, it has been announced.
This is the fifth edition of the event that the motorcycle group Kattz Angelz stages each year to spread the anti-violence mes- sage, according to the group's president, LaTasha Kenney.
"The purpose is to encourage people to stop the violence and take their communities back from predators," she said.
The ride will begin at 11 a.m. in the parking lot of the Roses store, 3000 Mechanicsville Turnpike in Henrico County. It will take about 75 minutes and will end at the Steel Horse Harley-Davidson outlet at 11501 Hull Street Road in Chesterfield County, Ms. Kenney said.
The parade will visit the major public housing communities in Richmond before traveling to the end point, Ms. Kenney said, where there will be free food and entertainment from DJ Shawn "Sandman" Minor.
The ride is open to all, Ms. Kenney said. The cost to participate is $15 per vehicle, with the proceeds being used to provide support to two families, one in Richmond and one in Petersburg, who have lost loved ones to violence.
Registration will take place 9 to 10:45 a.m. in the Roses parking lot prior to the ride, she said.
Ms. Kenney said the ride carries on the mission of the late bike rider Elka "Phat Kat" Johnson, who conceived of holding such an event after her son was murdered, but she died before the first one was held in 2017. Ms. Kenney said she and Kattz Angelz hold the event in Ms. Johnson's memory.
Details: Ms. Kenney, (804) 651-5762.