RPS plans for Fox Elementary to rise from ashes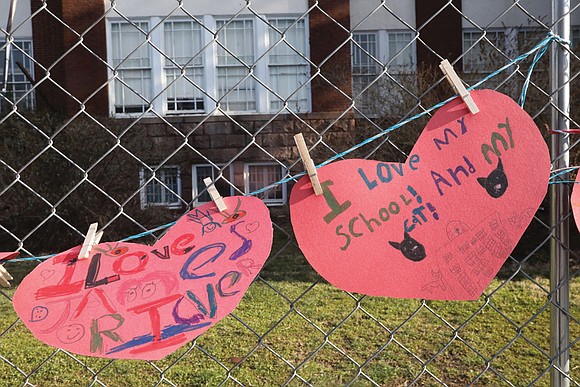 A virtually identical Fox Elementary School building can rise from the ashes, without additional cost to Richmond Public Schools.
RPS insures its schools through the Roanoke-based VAcorp, a mutual company that covers damaged and destroyed buildings and equipment on a "replacement cost basis."
Though he would not discuss the Fox School claim specifically, VAcorp Administrator Chris Carey said that means the company would pay to repair, rebuild or replace a covered property with a building "of comparable size, materials and quality."
"If your building was made of brick, we'll pay for a replacement brick building. If it was made of cinderblock or wood, we won't pay for brick," he said.
That's good news for RPS, which is considering the future of the 111-year-old Fox Elementary building on Hanover Avenue in The Fan that was largely destroyed in a Feb. 11 fire. The cause has not been determined.
Students at the school now are taking classes virtually, with growing prospects that they will return possibly after spring break to classes in the vacant Clark Springs Elementary School in nearby Randolph until Fox is rebuilt.
The School Board on Tuesday night authorized Superintendent Jason Kamras to spend $500,000 to replace the roof on Clark Springs Elementary, repair plumbing and take other actions to prepare for its new use.
During a budget session last week, Mr. Kamras told the School Board that the Fox building was valued for insurance purposes at $13 million, with an additional $4 million for contents. But as Mr. Carey later noted, those values are only for the purpose of setting premiums.
Mr. Kamras confirmed that VAcorp will cover the full cost of replacing Fox.
"If a building is valued at $13 million but would cost $18 million to replace, we pay the $18 million," Mr. Carey said. He also said the company will pay additional costs to ensure the replacement meets current building codes.
Unlike standard commercial insurance firms which set limits of coverage for each building, VAcorp states on its website that the limits of coverage are determined by the total value of all property a member insures.
RPS has 50 or so buildings, so its coverage limits for fire damage to one building would be in the hundreds of millions of dollars, based on VAcorp's statement.
VAcorp was created in 1993 to serve governmental entities that become members of the insurance pool. The company specializes in risk management and loss mitigation. According to its website, it offers governmental entities coverage in 22 areas, ranging from cyber risk to student accidents to liability coverage for educators, law enforcement and public officials.
More than 520 governmental entities, ranging from school systems to city and county governments, are currently covered by VAcorp.
RPS and the School Board still have many decisions ahead, including whether to rebuild on the current site or at a new location, and whether to save part of the original structure or clear away everything and start over.
Mr. Carey said that, in general, VAcorp will pay virtually all of the costs of rebuilding on the original footprint, including design.
He said that if an entity opts to rebuild at a different site, VAcorp will pay for the building, but the "soft costs," such as design, site work and installation of underground utilities, would not be covered.