Lusia Harris, the first woman drafted by NBA, dies at age 66
1/27/2022, 6 p.m.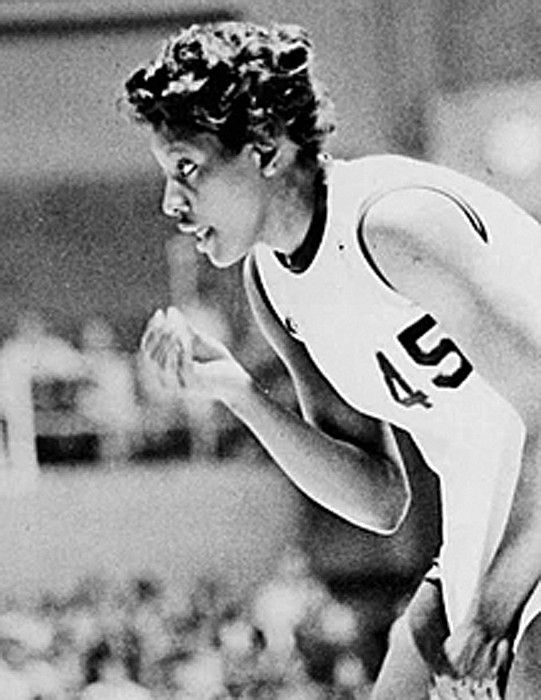 Lusia Harris, the only woman ever drafted by an NBA team, has died. Mrs. Harris was 66 and residing in Greenwood, Miss.
The 6-foot-3 native of Minter City, Miss., was selected in the seventh round of the 1977 NBA draft by the New Orleans Jazz.
She never played for the Jazz but starred for the Houston Angels of the Women's Professional Basketball League (the WNBA precursor).
Prior to the NBA's interest in her, Mrs. Harris was a three-time All-American at Delta State University, Miss., where she led her team to three national titles (1975-77) in the Association for Intercollegiate Athletics for Women (AIAW). That was before the NCAA took over women's college athletics.
She averaged 26 points and 14.4 rebounds in 115 games for Delta State, lifting the team to a 109-6 record during her time there. She is still the school's all-time leader in scoring (2,981 points) and rebounding (1,662). In 1976, she earned a silver medal for the United States at the Montreal Olympics. It was the first year that women's basketball made its debut and Mrs. Harris scored the first points in the first game of the tournament.
Mrs. Harris has been inducted into both the Naismith Memorial Hall of Fame and Women's College Basketball Hall of Fame.
She was the subject of a 2021 short film titled "The Queen of Basketball" that detailed her career.
"She will be remembered for her charity, for her achievements both on and off the court, and the light she brought to her community, the state of Mississippi, her country as the first woman ever to score a basket in the Olympics, and to women who play basketball around the world," her family said in a statement following her death on Jan. 18.