NBA legend Elgin Baylor dies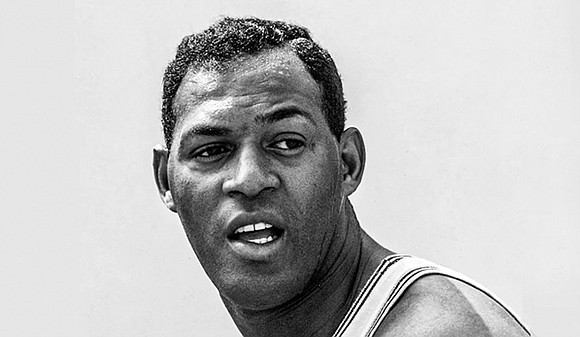 Elgin Baylor, among the greatest and most exciting basketball players of all time, has died.
Mr. Baylor was 86. He died Monday, March 22, 2021, of natural causes. His wife, Elaine, and daughter, Krystal, were by his side, according to a statement is- sued by the Los Angeles Lakers.
"He was THE superstar of his era," said Lakers owner Jeannie Buss.
He also was ahead of his time.
Among the first Black NBA stars, Mr. Baylor was Michael Jordan before Michael Jordan, thrilling fans and frustrating foes with his remarkable leaping, body control and shooting ability from all spots on the floor.
The 6-foot-5 native of Washington, D.C., was an 11-time NBA All-Star and 10-time first team All-NBA pick. He played 14 NBA seasons, two with the Minneapolis Lakers and 12 with the team when it moved to Los Angeles.
In 846 regular season NBA games, Mr. Baylor averaged 27.4 points, 13.5 rebounds and 4.3 assists.
During a game against the New York Knicks in 1960, he became the first to score at least 70 points in a game when he struck for 71.
Mr. Baylor holds the NBA record for most points in an NBA Finals game — 61 — against the Boston Celtics in 1962.
Following retirement from playing after the 1971-72 season, Mr. Baylor served four seasons as head coach of the NBA New Orleans Jazz and was the general manager of the Los Angeles Clippers from 1986 to 2009, winning NBA Executive of the Year in 2006.
Following a brilliant career at Spingarn High School in Washington, Mr. Baylor went looking for colleges. There is an urban legend that Mr. Baylor visited and considered enrolling at Virginia Union University in Richmond.
Thomas "Tricky Tom" Harris was the Panthers' coach at the time. Known as a smooth recruiter, Coach Harris had attracted some of the nation's premier talent such as "Jumpin' " Jackie Jackson and Mike Davis out of
New York. Very few Black athletes were attending majority-white schools during that time. Most enrolled at historically black colleges and universities.
But there was a more progressive mindset among the Western schools, where Mr. Baylor ended up. He first starred collegiately at the College of Idaho and later at Seattle University. As a Seattle senior, he led the nation in rebounding and sparked his team to the NCAA final.
In 1958, Mr. Baylor and Guy Rodgers of Temple were the first two African-Americans to be picked No. 1 overall in
the NBA draft. Rodgers was a territorial pick by Philadelphia, while Mr. Baylor was taken first overall by Minneapolis in the regular phase of the draft.
San Francisco's Bill Russell was the third overall pick, by Boston, in the 1956 draft. Kansas' Wilt Chamberlain was No. 1 overall, by Philadelphia, in 1959.
Mr. Baylor and Russell were the first Black players named to the first All-NBA team in 1959. That same year, Mr. Baylor was selected NBA Rookie of the Year.
In 1977, Mr. Baylor was inducted into the Naismith Memorial Basketball Hall of Fame. His jersey, No. 22, was retired by the Lakers and a statue of Mr. Baylor stands outside the STAPLES Center in Los Angeles.