Actor-comedian Johnny Brown dies at 84
3/10/2022, 6 p.m.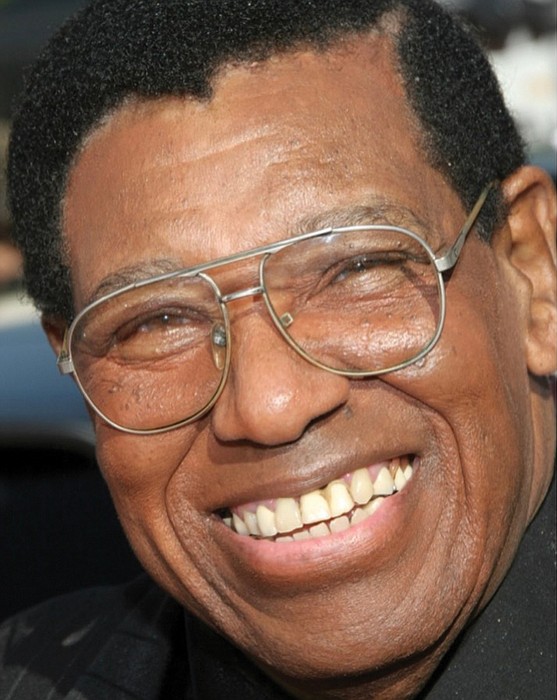 Actor and comedian Johnny Brown, who was perhaps best known for his role as apartment building superintendent Nathan Bookman on the television sitcom "Good Times," died Wednesday, March 2, 2022, in Los Angeles, his longtime home.
He was 84.
"Our family is devastated. Devastated. Devastated. Beyond heartbroken. Barely able to breathe," his daughter, Sharon Catherine Brown, wrote on Instagram in announcing his death late last week. "We respectfully ask for privacy at this time because we need a minute to process the unthinkable."
A native of St. Petersburg, Fla., Mr. Brown was multi-talented, getting his start as a singer in the late 1950s. He toured with saxophonist Sam "The Man" Taylor and released several singles, including "Walkin' Talkin', Kissin' Doll" in 1961 on Columbia Records.
He also appeared in two Broadway shows in the 1960s, "Golden Boy" with Sam- my Davis Jr. and "Carry Me Back to Morningside Heights," directed by Sidney Poitier and starring Lou Gossett Jr. and Cicely Tyson. He made guest appearances on TV shows such as "Julia," "The Leslie Uggams Show" and "Love, American Style," before becoming a series regular on "Rowan & Martin's Laugh-In" in the 1970s. His role on the popular comedy show landed him the recurring role on "Good Times" as Mr. Bookman, the mean, do-little superintendent who was chided for his round girth. The sitcom was set in a Chicago housing project and starred Esther Rolle, John Amos and Jimmie Walker as members of the hard-working Evans family.
Mr. Brown joined the cast during the show's second season in 1975 and continued in that role until the series ended in 1979.
He later made appearances on shows, including "The Wayans Brothers," "Everybody Hates Chris," "The Jamie Foxx Show," "Sister, Sister," "Touched by an Angel" and "Kenan & Kel."
Mr. Brown also had notable roles in the films "The Wiz" in 1978 and "Hanky Panky" in 1982. He later played the lead in "The Gospel Truth," a musical comedy that toured the nation in the late 1980s and featured music by William Stevenson, a former Motown songwriter and record producer.
Mr. Brown is survived by his wife of 61 years, June Russell; his daughter, Sharon Brown, and son, John Brown Jr.; a younger brother, Elijah Brown; and two grandchildren.