Educator Evangeline C. Brooks' 'unselfish life' celebrated
George Copeland Jr. | 11/23/2022, 6 p.m.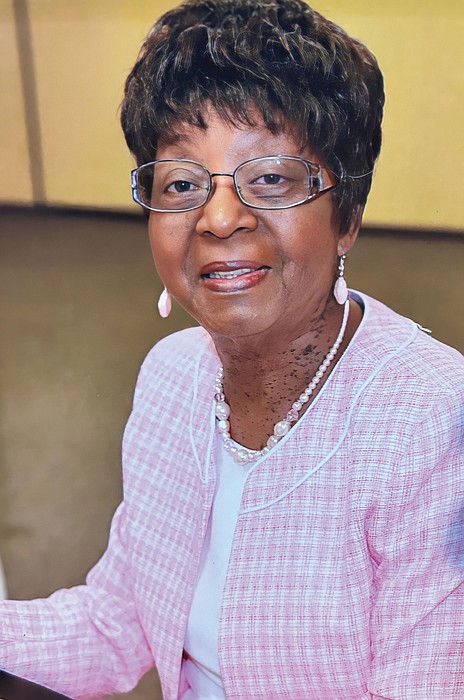 Dedicated educator. Lifelong faith leader. Strong, caring mother.
Evangeline C. Brooks had many roles throughout her 88 years of life, and all were celebrated and memorialized earlier this week, following her death due to injuries from an attack by a loose dog weeks earlier.
Mrs. Brooks was remembered Monday afternoon by friends and family during a funeral at First Baptist Church of South Richmond, where she served in a number of roles. Following the funeral services, her coffin was taken to a cemetery via horse-drawn carriage, a homage to a scene from the film "Imitation of Life," according to her son, Howvard Brooks. The movie was a favorite of Mrs. Brooks and her son, who believes it was a fitting tribute to a life well-lived.
"I am sad to lose my mother, but my mother lived a full and joyous life," Mr. Brooks said. "And I know where my mother is now. She is resting in heaven, and she is very joyous.
Born into a family of seven in 1934, Mrs. Brooks' personal life was marked by steadfast support for others, as she and her siblings cared for their mother, who had Alzheimer's disease, during an eight-year period of sickness. A graduate of Maggie L. Walker High School and Virginia Union University, Mrs. Brooks taught students at A.M. Davis Elementary School in Chesterfield County for several decades before retiring at age 60.
At First Baptist Church, Mrs. Brooks was a major presence for decades, from singing in the choir to serving as a Sunday school teacher and leading as a church deacon, eventually becoming deacon emeritus. The latter role extended to working with the Deacons' Conference of Richmond and Vicinity.
Mrs. Brooks also contributed to the the South Richmond community, in particular supporting the American Cancer Society's work as a 25-year survivor of breast cancer, in the hopes of helping inspire and encourage others in similar situations.
"I really think that she serves as a model of what it means to have the total package," said Dr. Dwight C. Jones, senior pastor for First Baptist and a former Richmond mayor. "She was a person who put family first, who put community first, who put God first. She lived an unselfish life."
Mrs. Brooks is survived by her son Howvard, her brother Reginald Carroll Jr., sister Ruthgenia C. Hill, brother-in-law Carlton T. Brooks, sister-in-law Lois B. Johnson, and others.
"I couldn't have asked for a better mother," Mr. Brooks said. "I know everyone says they have the best mother in the world, but my mother was truly there for me through all that I went through, through all that I experienced."