Mary Frances Warden Lambert remembered
10/17/2014, 6 a.m.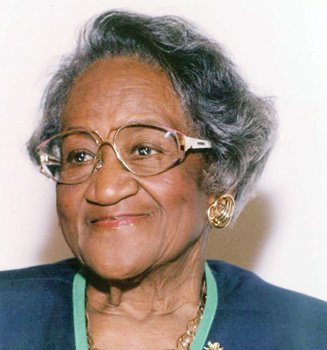 For many years, the five Lambert brothers gathered on Sunday mornings at their mother's home in Western Henrico County.
Mary Frances Warden Lambert would serve breakfast to sons John, Benjamin, Abbot, Richard and Leonard before the family left for worship services at Westwood Baptist Church in Richmond's Far West End.
Friends would stop by as well to share good stories and good times.
They were times Mrs. Lambert cherished.
"Family and friends meant everything to her son," Leonard Lambert, said. "She loved everyone and everyone loved her."
The Richmond community is remembering and celebrating the life of Mrs. Lambert, who nourished the souls and spirits of countless people with her gentle kindness and a popular catering business that was famous throughout the area and beyond.
The nurturing mother and successful businesswoman died , Friday, Oct. 10, 2014, at age 102.
Her wake is scheduled for 6 to 8 p.m. Thursday, Oct. 16, at Scott's Funeral Home, 115 E. Brookland Park Blvd. on North Side.
A funeral service will be held 11 a.m. Friday, Oct. 17, at Fifth Street Baptist Church, 2800 Third Ave., in Highland Park.
Along with her husband, Benjamin J. Lambert Jr., Mrs. Lambert started in 1950 the successful Lambert Catering, whose succulent dishes were a highlight of parties, weddings, debutante balls, formal events and celebrations by everyone from governors, doctors and business executives to art enthusiasts, church groups and women's clubs for nearly 30 years.
Known for her tasty Smithfield ham biscuits, finger sandwiches, seafood casseroles, chicken and beef dishes, cheese balls, appetizers and desserts, Mrs. Lambert prided herself on the high quality and expert preparation of her food. Her culinary talent drew the attention of Town & Country magazine, which noted on its pages, "It's not a party without the Lamberts."
Renowned actor Vincent Price included one of her recipes in his cookbook after enjoying her food at a dinner at the Virginia Museum of Fine Arts, where she and her husband were the official caterers for many years.
They also catered functions at the Virginia Executive Mansion for Govs. Thomas B. Stanley, James Lindsay Almond Jr., Albertis S. Harrison Jr., Mills E. Godwin Jr. and A. Linwood Holton Jr.
Mrs. Lambert, known as Frances, was matriarch to one of Richmond's best known and accomplished families. The business became a springboard for the seven Lambert children, who, beginning at age 12, worked with the business and learned important life lessons in the process, including the value of education, hard work and service to the community. Later, they and many of their college and professional school friends from Virginia Union University and Howard University, earned money working with the catering business as they finished their degrees.
"She was the wind beneath our wings," said her daughter, Dr. Anne Lambert Johnson.
The Lambert siblings followed their parents' teachings and example and carved out successful community-driven careers.
"My mother said it was important to be educated and give something back to the church and to the community," said Leonard Lambert.