VUU's winning streak continues; conquers St. Aug 69-0
Lights! Camera! It's showtime on Lombardy Street!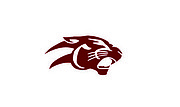 Homecoming is well-timed for an exciting Virginia Union University football team that is receiving rave reviews.
Coach Alvin Parker's Panthers are 5-0 and leading all of NCAA Division II in offense as they await CIAA rival Elizabeth City Saturday at high noon.
Homecoming on Lombardy Street
Oct. 8: Elizabeth City at Virginia Union, noon kickoff, Lanier Field/Hovey Stadium
Even the grumpiest alumni would have a hard time finding something to complain about this fall. This is the program's best start since the 2007 club under Coach Arrington Jones started 6-0.
Following last week's 69-0 thrashing of St. Augustine's on the North Side, VUU is averaging a national best 52.8 points.
VUU is also first nationally in touchdowns with 37.
Among the many leading men is 5-foot-7 sophomore tailback Jada Byers, who leads Division II with 891 rushing yards, including 114 he rolled up against St. Aug's. Second behind Byers is Limestone's Tre Stewart with 768.
The New Jersey native also ranks first nationally in touchdowns with 13. He was the National Player of the Week following VUU's season-opening win at Valdosta State.
In the weekly CIAA statistics, VUU ranks first not only in offense, but in defense as well with a stingy 14.8 average yield.
The Panthers have been especially devastating at home. In its friendly North Side confines, VUU defeated Virginia University of Lynchburg, 77-0, Livingstone 42-6 and St. Aug's 69-0.
Elizabeth City, coached by former VUU assistant Marcus Hillard, faces long odds in Richmond. The Vikings are 1-4 and coming off a 49-14 loss to Johnson C. Smith.
VUU routed ECSU 44-14 last year in North Carolina.
Other Panthers likely to catch the eyes of alumni and friends include:
Quarterback Jahkari Grant:
The graduate student from Windsor, Conn., tossed for 247 yards and four touchdowns vs. St. Aug's before being relieved by Christian Reid, who passed for two more TDs.
John Jiles: The junior from Wake Forest, N.C., has 12 receptions on the season with 13 touchdowns and nearly 19 yards per catch.
Shamar Graham: The sophomore from nearby Thomas Jefferson High has been in on 36 tackles, including 3.5 behind the line of scrimmage.
Marvin Holmes: The Varina High grad has punted 13 times for a 44-yard average. That includes two fair catches and three boots inside the 20-yard line.
It's all going VUU's way this season.
But the season is not over and the Panthers travel to longtime nemesis Bowie State on Oct. 15. The Bulldogs will be the homecoming guests of Virginia State this week in Ettrick.