Dominique Bailey leads John Marshall in basketball and college credits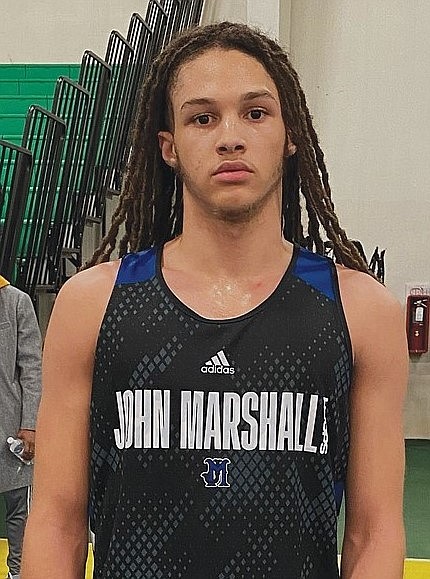 From the bleachers, it's easy to see that Dominique Bailey is a multitalented guard for John Marshall High's undefeated Justices.
What spectators can't see about Bailey, from afar, is just as interesting.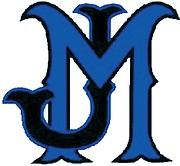 Bailey is that rare high school athlete who already is thriving in college classrooms.
Say what?
The 16-year-old junior guard participates in the Dual Enrollment Program (Advance College Academies) through J. Sargent Reynolds Community College's downtown campus.
"I take two college classes in the morning downtown, then take the bus to JM for the afternoon," said Bailey, who has a nearly 4.0 grade point average.
John Marshall Coach Ty White added this:
"Dominique will be getting his associate college degree about the same time he's graduating from JM."
The 6-foot-2 Bailey leads the Northsiders in college credits and much more. On the hardwood, he's also first in assists, steals and taking charges.
"Dominique is the heart and soul of our team," Coach White said. "He's a warrior. He embraces the game and makes all our other players better."
In helping the Northsiders to a 19-0 start and No. 2 national ranking by MaxPreps.com, Bailey averages seven points, four rebounds, four assists and four steals an outing.
"I like to feel I'm the glue guy," Bailey said. "I'm motivated to do things on a high level."
The "D" in Dominique might stand for defense.
Working tirelessly with fellow guard Damon "Redd" Thompson, it's Bailey's in-your-face, lockdown defense that really sets him apart.
"He's our best defender," Coach White said. "I think the best defender in the country."
"In the country?" a newsman asked.
"You heard what I said," Coach White replied.
Coach White noted that in a victory last month over powerhouse Grayson High of Georgia, "Dominique held their best player 15 points under his average."
It is clear that JM is a heavyweight in a lightweight division. It is not by choice but, rather, based on school enrollment. Class 2 is the second lowest of the state's six classifications.
On its way to last year's Class 2 State title, JM won its six post-season games by an average of 39.8 points.
There was no '20-'21 season. In '19-'20, The Justices won their postseason matchups by a 38.2 point norm.
A similar script is shaping up this go-round.
JM has much on the table to accomplish. The Justices hope to finish a rare undefeated season (perhaps the first ever by a City school) and perhaps tack on a national title in March or April. Records are fuzzy on Maggie Walker and Armstrong from the segregated VIA era.
There are several national high school tournaments, with perhaps the most prestigious being the GEICO in Fort Myers, Fla.
No local public school has never won a national title and it is unlikely any city school has been undefeated.
"We want to make history," Bailey said.